No, Niall Horan Didn't Actually Vote On A Fan's Instagram Poll About Whether He Should Date Her
You may have seen a viral post blow up recently, where it appears Niall Horan rejected a fan on Instagram.
For context, here it is:
— tory appel (@tobrap) July 28, 2018
Savage, right?!
Well, I know it's hard to fathom but sometimes you can't believe everything you see on the internet.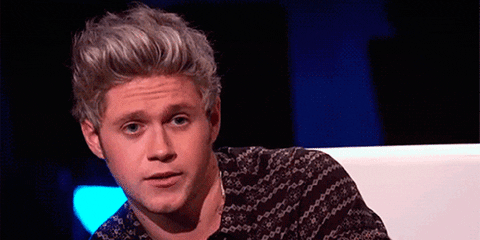 Punkee reached out to the Niall fan, Tory, to find out the real story behind the viral post, and she let us know she Photoshopped the result as a joke.
"So, Niall didn't actually vote. I photoshopped the photo to make it look like he voted, because I thought the concept of him voting no on a poll for a girl he doesn't remember/met once was way too funny not to make," Tory said.

"I would be rolling with laughter if he was actually that brutally honest and voted no. I always make silly photoshop things for my friends, so I made this in order to make them laugh."
What Tory didn't expect, however, was the viral reaction to the tweet.
"I had no idea it would get this big. Again, I figured my friends would like it and the tweet would get 70 likes if I was lucky. I still can't believe how many people have seen and commented on it, none of the situation feels real."
Tory did confirm that Niall was super lovely to meet, and "smelled great". So all's well that ends well.