Kim Kardashian Has Popped Off Because People Don't Believe North West Did This Painting
In case you missed it, North West is the new Picasso.
On Monday, Kim Kardashian posted a very detailed and chic painting, giving us Bob Ross vibes, to her Instagram Story.
She captioned the photo "My little artist North," implying that North West (a 7-year-old) was giving Leonardo Di Vinci a run for his money.
me drawing vs north west drawing
at 7 years old at 7 years old pic.twitter.com/zoOVDY2aeE

— 𝙅𝙊𝙎𝙃 ✪ (@jawshguy) February 8, 2021
Understandably, the Internet didn't believe that North had the ability to paint such a piece and they wasted no time in sharing criticism.
May you have as much confidence in yourself today as Kim K does trying to persuade us that North painted this. pic.twitter.com/N6lSBOikGM

— Danielle (@VanierDanielle) February 9, 2021
This is gonna be me when I catch North West pic.twitter.com/dCHRlseOjr

— Star-lord hate account (@KTheoo) February 9, 2021
Kim Claps Back At The North West Painting Haters
As a result, Kim Kardashian herself has clapped back in an intense statement made to her Instagram Story.
"Don't play with me when it comes to my children," Kim wrote. "My daughter and her best friend have been taking a serious oil painting class where their talents and creativity are being encouraged and nurtured. North worked incredibly hard on her painting which took several weeks to complete."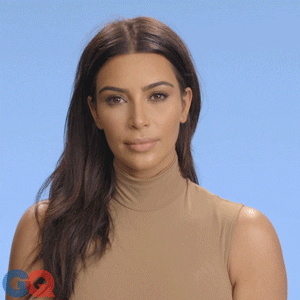 Kim Kardashian continued: "As a proud mom, I wanted to share her work with everyone. I'm seeing op-ed pieces in the media and social media from grown adults breaking down whether or not my child actually painted this! How dare you see children doing awesome things and then try to accuse them of not being awesome?!?! Please stop embarrassing yourselves with the negativity and allow every child to be great!"
She then said "North West painted that period" but spelt 'period' with a keyboard smash to imply her frustration. Check out the statement here.
And yes, everyone is now reacting to Kim Kardashian's statement too.
"The Starry Night" by North West (2021) inspired by her favorite artist, Bob Ross pic.twitter.com/DQJNj7H9Fk

— Reid (@ReidZura) February 9, 2021
Some other North West masterpieces pic.twitter.com/x2Y2MUdTn0

— Kelsey (@notorious_KRG) February 9, 2021
The 'Proof' North West Actually Painted It
Now, while yes, it may be hard to believe that a 7-year-old has the ability to draw such an iconic piece (seriously, Andy Warhol has been real quiet since this painting debuted on social media), we have to remember that the Kardashians are another kind of rich. According to TikTok, this is what some L.A.-living rich folk do.
According to TikToker Camryn Fred, the daughter of a Los Angeles art teacher, the painting is actually something her mother teaches to those who are "starting out". And yes, North is apparently one of her students. Check out this TikTok here.
There you go, folks! Someone get the North West painting in the Art Gallery of NSW or the NGV stat. Honestly, what an icon.
North West already more talented & rich than me and she's 7 years old haha nice pic.twitter.com/VVl9MJXdqN

— King Wow (@wowthatshiphop) February 8, 2021