A Shoutout To The Best Aussie Show Of The 2010s, 'Offspring'
A lot of things have happened in Australian entertainment in the last decade or so. We've become hooked on watching strangers meet and fall in love, while giving out roses. And if we're not watching that, we're watching two people who have never even met get married and try to make it work.
But when we're not talking about reality TV taking over, it's easy to forget Australia has produced some stellar TV over the last decade. Maybe you were hooked on Dance Academy growing up. And there's no denying Wentworth is one of the best Aussie dramas of our time.
There is however one iconic show that springs to mind when it comes to looking at Australian entertainment over the last decade and it's a show that became a cult classic, a show that grew a following quite unlike anything else we saw in the '10s.
That show is Offspring.
Following the journey of Nina Proudman, an obstetrician in her thirties, Offspring was a humorous, yet touching dramedy that quickly won Aussies of all ages over with its quick wit, hilarious one-liners and an evolving story that followed the eccentric yet loveable Proudman family. In fact, it was frankly devastating when it stopped airing.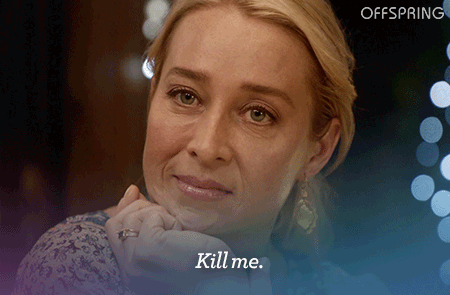 So it's time to celebrate all of the things that made Offspring so great.
1. Nina was relatable AF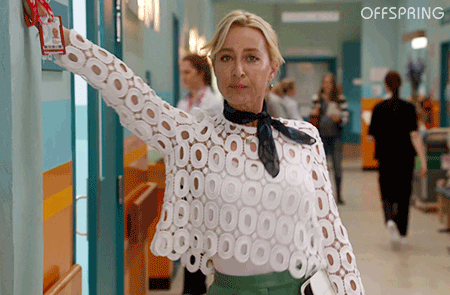 2. And Nina's original storyline was a realistic portrayal of a successful woman navigating her career and love life without any shame attached to being single, which was wildly refreshing
3. Nina's family were absolutely extra but it made for entertaining viewing
4. But in particular Billie was a total badass and provided perfect comedic relief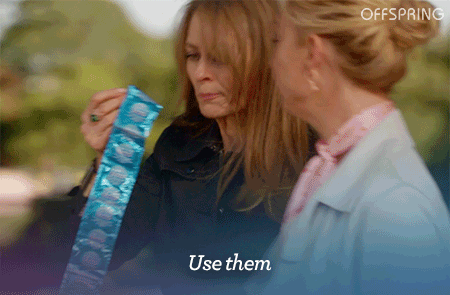 5. The leading men were all very easy on the eyes…
6. But most importantly, the show gave us Dr. Patrick Reid
7. And watching Nina and Patrick's relationship blossom was perhaps the best love story the 2010s gave us
8. Of course, Offspring made us cry as hard as it made us laugh, but that was all part of the beauty of the show
9. And while everything wasn't wrapped up with a pretty bow, it still provided us with closure and happiness over 8 seasons without getting too ludicrous or unrealistic