The Definitive & Non-Negotiable Ranking Of The One Direction Boys
From their five formative years as a boy band, to launching their solo careers, the last decade of pop music has been at the mercy of One Direction.
At their height of fame, the group were causing absolute hysteria with millions of loyal followers aka Directioners. It's now been almost 10 years since the group was created on The X-Factor, and it's time to settle the ultimate debate once and for all.
What is the correct ranking of the One Direction members? *Cracks knuckles*
This is, obviously, just for fun. All five guys are immensely talented, attractive and charming. They didn't become the biggest boy band on earth for nothing; their chemistry was everything and every member played his part.
But that doesn't mean there's not an obvious unsaid hierarchy, so without further adieu…
Here is the definitive and non-negotiable ranking of the boys from One Direction:
#5. Louis Tomlinson
Not sorry. This should really be a given. While Louis is cute, cheeky and seems like a lot of fun, he is clearly the weakest link in the 1D chain. While he has featured on hit tracks with Steve Aoki and Bebe Rexha, he is the only ex-member to have not release a successful single on his own.
Instead, he went back to The X-Factor to become a judge, which felt like a bit of a backstep in his career. His controversy involving Aussie radio jock Ash London has also left a bad taste in my mouth, after a tweet he posted had a legion of his fans going after Ash.
Although it must be said that Louis has had it especially tough the last few years, with both his mum and sister tragically passing away.
---
#4. Liam Payne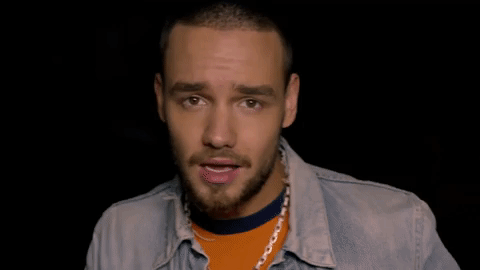 Liam is probably one of the better singers in the group and his relationship with Cheryl Cole was goals. But I just find him a bit…boring.
While his first song 'Strip That Down' was a verified bop and his Fifty Shades Freed duet with Rita Ora 'For You' was fire, he hasn't exactly changed the face of music since he left the group. Liam just doesn't bring anything new to the table, making him the most forgettable 1D member.
---
#3. Niall Horan
I stan Niall. I didn't always in the early days of 1D but since leaving the group he has truly proved himself and broken free of that boy band mould. His 2017 solo album Flicker was an unexpected gem, which included straight-up great songs 'Slow Hands' and 'Too Much to Ask'.
He is also probably the funniest and most down to earth member of the group, and no one can resist that Irish accent. It just does things to me.
---
#2. Zayn Malik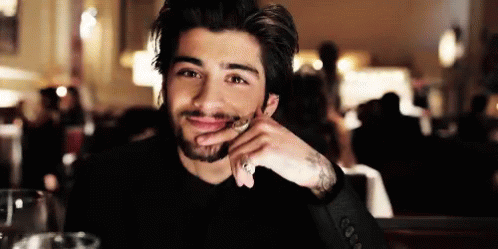 While loyal Directioners might blame Zayn for the dissolution of the group, in my eyes he just pulled a Camila Cabello — seizing the chance to break out on his own and carve out his own identity. We got to respect that and his early efforts were promising.
'Pillowtalk' was a standout from his first album Mind of Mine but he failed to reach the same heights with his second album Icarus Falls. However, his collabs with Taylor Swift and Sia all topped the charts and he featured on the Aladdin soundtrack this year. His longterm relationship with supermodel Gigi Hadid also made me believe in love…until they broke up. It still hurts.
---
#1. Harry Styles
As if anyone except Harry could be number one. Even when 1D were together, he was always everyone's favourite, with the perfect combo of looks, talent and personality. Did I mention looks? Because, oh boy. That cheeky smile still hypnotises me.
Since the group took their indefinite hiatus, Harry has been busy. From showing off his acting chops in Dunkirk, to his debut album topping the charts and his first track 'Sign of the Times' being named Rolling Stone's Single of the Year.
He went on to have a string of hits, like 'Sweet Creature', 'Woman' and more recently 'Lights Up'. Harry also made a name for himself in fashion, fronting ad campaigns for Gucci and serving some major lewks on the red carpet this year, especially at the Met Gala. Oh, and he just hosted Saturday Night Live. There is basically nothing he can't do.
Harry is a motherfunkin' superstar and we simply do not deserve him.