Optus Cuts Data Pain For Prepaid Customers, Says They Won't Charge Ya For Streaming Tunes
Prepaid mobile can be pretty handy way to manage your month-to-month phone bill… but it's THE WORST when it comes to managing your limited supply of data. A couple of minutes streaming tunes on Spotify is enough to put a solid dint in your credit, leaving you flicking in and out of Aeroplane mode for a few weeks or until you top up – #DataPains.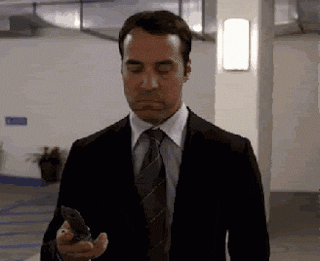 Well, the people at Optus have listened and decided to stop charging you for blasting out your beats on the morning commute. Instead, they've announced today that they've teamed up with iHeartRadio, Spotify, Google Play Music, Pandora and Guvera will go unmetered. No longer do you need to feel guilty about busting out some solid groves on your morning commute.
Ben White, Managing Director of Marketing and Product at Optus said in a statement
"Data is the number one barrier for Optus customers when it comes to music streaming.

We're confident these plans will break down the data barrier and convince more Aussie's to try music streaming with Optus prepaid"
As part of their plans, the carrier have teamed up with Universal Music and iHeartRadio to produce further exclusive events and content for Optus through its branded entertainment agency, BRING. That includes 20 live music events each year and artist meet-and-greets.
Data free music streaming will be available from 2 May to new and existing customers on My Prepaid Ultimate, My Prepaid Daily Plus and other selected plans.
Get Punkee's Bachelor Recap Alerts!