I Used Dating Apps To Get People To Vote For Osher Günsberg For The Gold Logie & Confused The Hell Out Of My Matches
It just seemed to make sense. Using a platform intended to bring two people together – to help them find love – to campaign for the host of all iterations of The Bachelor franchise in Australia to win a Gold Logie.
I am, of course, talking about Osher Günsberg.
Then there was the other drawing card of the campaign: on a personal level, the synchronicity of returning to that hub of lust, boredom and deeply weird flexes after more than a year on a dating app hiatus, all in the very same week that voting for the 2019 Logies opened.
I felt like it was my calling. This was the way I would keep myself vaguely interested in the process of texting strangers when I can barely maintain correspondence with my close friends and family.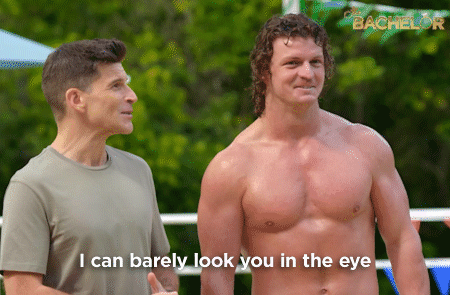 I've still got my misgivings about finding love ~online~, but now I had a cause, a higher purpose, which was getting Günsberg the nationwide recognition he deserves. And if I scored a date after all this – well, that's exactly what Günsberg would've wanted.
This campaign is a celebration of 20+ years in Australian media, in the business of making dreams come true – whether that dream is that of a drunk person at Big Day Out getting to be on telly, a shower singer getting a recording contract, or a lonely astrophysicist desperately seeking love.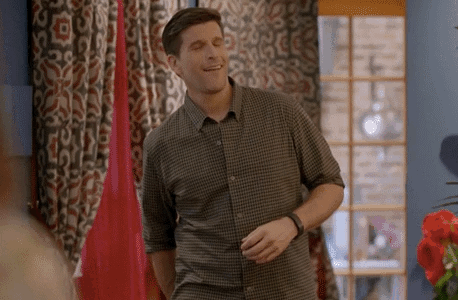 And that is the pitch I took to a number of single men who just wanted to, I dunno, sext or something.
It seemed like using Tinder and Bumble to try and convince other young people could be a way for us millennials to take back the Logies, to advocate for a Gold Logie winner who reflects our values the way Waleed Aly did in 2016. Also dudes responding positively to this deep bullshit – earnest bullshit, but bullshit nonetheless – was an easy way to vet potential dates.
Turns out I was kinda wrong and all I succeeded in doing was alienating a series of actually reasonably nice men.
Let's get into it.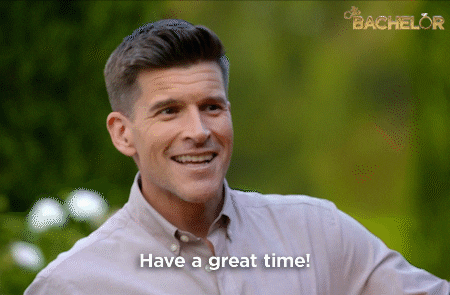 First methodology, because this is more than just a gag, I'm genuinely invested.
I decided to update my profile so it reflected my true intentions. I added a picture in front of an Osher-themed wall from a 2018 party and the tagline: "I'm on here to campaign for Osher Günsberg to win the Gold Logie."
Some ground rules:
I'm not indiscriminately swiping right. I've still gotta hypothetically be willing to go on a date with the person, which in my case means I swipe left on people who have aggressive electronic music in their Spotify top played or don't have any photos where you can see their eyes.
For people I'm already speaking to, I'm gonna try to (not) subtly change the subject to one of these gateway areas to my true purpose: reality TV, the Logies, any personal vibes on Günsberg, etc.
Any new matches on Bumble, where I have to speak first, will be asked the leading question: "What's your guilty pleasure?"
I was hoping someone would notice the Osher wall in the photo and ask about it, but that never happened.
1. Here goes: First up is an example of the first type of conversations I had, with people who needed to Google Osher Günsberg.
---
2. There was a stupid amount of 'Oh yeah, Andrew G!' chat.
---
3. But this guy at least took the time to listen to my very convincing argument, after admitting that his guilty pleasure is MAFS (same).
---
4. Meanwhile, I think this person respected my point of view… and then used his brother as an excuse not to vote?
---
5. This guy seems to have voted just to appease me, and became the second man to follow up with, 'You just here for this?'
---
6. But if we're being truly honest about what went down here:
---
I think I actually did this to justify my inability to meaningfully interact with people on these platforms. This ended up being incredibly revealing.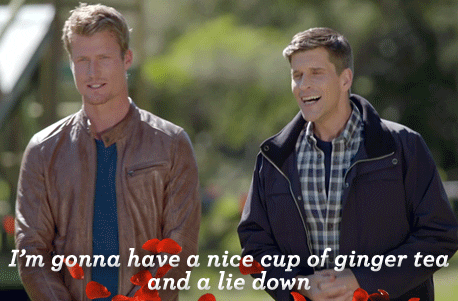 But my arguments about why Günsberg should win still stand.
Vote for Osher Günsberg for the Gold Logie HERE.