PUNKEE HOROSCOPES: Sagittarius Season Is Upon Us
Another week has arrived and where are my Sagittarius fam at?! Your horoscope is here and it's your time to bloody shine.
With December just around the corner, while signs aren't certain, I'm already foreseeing 2018 ending and 2019 beginning. So it's the perfect time to turn your year around and all the advice you need is below.
Full disclosure: I am not an expert in astrology, I do however shop in Tree Of Life and once owned a guinea pig named Neptune, so my credentials check out.
Here's your weekly fortune for the week starting Monday, the 26th of November.
Sagittarius (Nov 23-Dec 21)
Relationships: Put your natural confidence to good use and try getting an IRL date for once rather than scrolling through Tinder and picking the most fuckable entry. At least if you meet them in person you can immediately tell if they're actually hot or a low-key hobbit who's surprisingly photogenic.
Career: Embrace change and reassess whether you're happy at your job or you just really like the coffee shop next door because it sells those caramel slices you crave.
Weekly anthem: 'Bad Romance' – Lady Gaga
Monday mantra:
---
Capricorn (Dec 22-Jan 19)
Relationships: It may seem like a bit of a gamble but it might be time to widen your social circle because your bestie is totally watching The Bold Type without you. That bitch.
Career: As the tenth sign of the zodiac, you thrive working hard but don't let your career take over your life. Take a fake sick day this week and spend the day cry-watching YouTube videos of dogs dreaming. I won't tell.
Weekly anthem: 'In My Feelings' – Drake
Monday mantra:
---
Aquarius (Jan 20-Feb 18)
Relationships: Just 'cos you can make friends with everyone, doesn't mean you should, especially if it means you're taking your besties for granted. Make it up to them with a surprise bucket of popcorn chicken.
Career: Stay late at work on Thursday, you will be rewarded as the super cute guy that works at the gym starts at 7pm. You're welcome.
Weekly anthem: 'Let's Get Physical' – Olivia Newton-John
Monday mantra: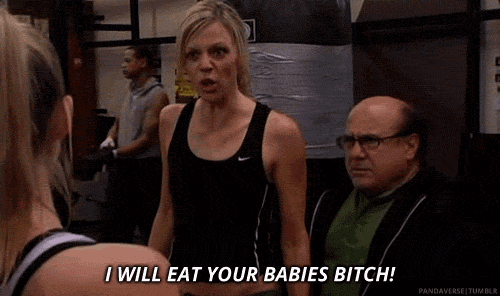 ---
Pisces (Feb 19-Mar 20)
Relationships: Pay attention to your intuitions and slide into the DMs of the hot Instagram dude with the cute pug.
Career: Don't let that guy in a separate department interfere with your work and boss you around. It's NONE of your business, Jonathan!
Weekly anthem: 'Need You Now' – Lady Antebellum
Monday mantra:
---
Aries (Mar 21-Apr 19)
Relationships: While you're used to doing things on your own, it might be time to recruit some mates to help you out from time to time. Especially when you're thinking of cutting your own bangs. Step away from the scissors.
Career: Reassess your employment as those gronks are taking you for granted. In the meantime, make sure you eat all the fancy cheeses in the work fridge as revenge.
Weekly anthem: 'God Is A Woman' – Ariana Grande
Monday mantra: ---
Taurus (Apr 20-May 20)
Relationships: Remember many relationships start with a friendship so you're just a few more DMs away from dating your UberEats driver.
Career: Just because you're reliable doesn't mean you should be walked all over by your work mates. Make sure they pay you back for shouting drinks on Thursday by either asking politely or alerting the police.
Weekly anthem: 'Money' – Cardi B
Monday mantra:
---
Gemini (May 21-June 20)
Relationships: Set up a new dating app account, letting your quick wit shine in your bio. But please don't mention that you own a lock of Harry Styles' hair. Not again.
Career: Drama is coming. As a Gemini you're often in two minds about any given problem, so listen to your work wife on this one.
Weekly anthem: 'Kitty Girl' – RuPaul
Monday mantra:
---
Cancer (June 21-July 22)
Relationships: If you're feeling restless it might be time to surprise your besties with a trip away, or at the very least a trip to Kmart. Those new jumpsuits look cute.
Career: If work is taking over your whole life, then you need to start making the most of your lunch breaks. Start buying cleaning supplies online or hate-stalking your ex on Instagram.
Weekly anthem: 'Since U Been Gone' – Kelly Clarkson
Monday mantra: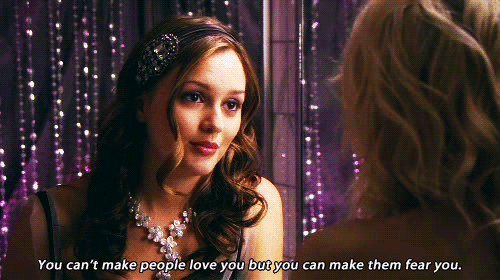 ---
Leo (July 23-Aug 22)
Relationships: You bring out the best in others so it might be time to befriend your pilates nemesis Claire and get her on your team so she stops stealing your yoga mat.
Career: Y'all Leos are driven mofos, so put that to good use and start a new project. Your boss will notice and hopefully stop calling you the wrong name.
Weekly anthem: 'Irreplaceable' – Beyonce
Monday mantra:
---
Virgo (Aug 23-Sept 22)
Relationships: If you're in a relationship you're about to get a major ego boost (yay!) but stay humble (boo!).
Career: It might be time to get over that grudge you've been holding at work. Let it go. Yes, those two last Tim Tams in the fridge were rightfully yours but Alexander didn't know you had bagsied them.
Weekly anthem: 'Humble' – Kendrick Lamar
Monday mantra:
---
Libra (Sept 23-Oct 22)
Relationships: Whether you're single or in a couple, do something special for yourself. If this involves dedicating a whole day to finally learn the dance steps to Save The Last Dance's ballet routine, I won't judge.
Career: It's time to keep your boss on their toes and make yourself known. Do something crazy, like actually complete a simple task before 5:30pm.
Weekly anthem: 'All or Nothing' – Athena Cage
Monday mantra:
---
Scorpio (Oct 23-Nov 22)
Relationships: Take a deep breathe and remove your ex from all those pics from your Bali vacay in July. If you replace their head with a smiley poo emoji, then all the better.
Career: Use your secretive nature to your advantage and start spreading salacious rumours about your work rival for funsies. The weirder the better. Go ahead and say he's part of a cult that worships wombats.
Weekly anthem: 'Creep' – Radiohead
Monday mantra:
–
Stay sexy all you beautiful people!