Hush Hush: The Pussycat Dolls Have Announced A Reunion Tour
The Pussycat Dolls, the LA burlesque troupe turned pop group, have announced that they'll be reuniting in April 2020, with a UK tour.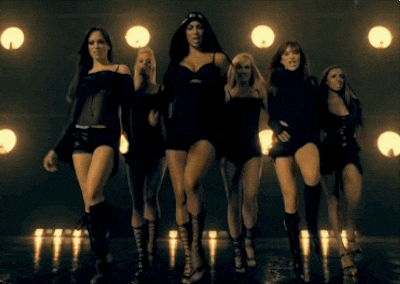 Aside from sending mums across the globe into a panic – "They're strippers!" they would say when they spotted them on Video Hits – the girl group released two full-length albums, featuring, of course, smash singles like 'Don't Cha' and 'Buttons'.
After first teasing fans with a sparkling image and the hashtag #PCDReunion, the band's leader, Nicole Scherzinger, revealed the 2020 Reformation on social media overnight.
Other members of the group have also posted about their excitement, including broadcaster Ashley Roberts:
The reformed Pussycat Dolls includes original members, Nicole, Ashley, Jessica Sutta, Carmit Bachar and Kimberly Wyatt, but not Melody Thornton.
One of the celebs absolutely frothing the announce is Paris Hilton, who, back in 2008, celebrated her 27th by doing a raunchy dance with the group in a martini glass. That is not made up.
Nicole is currently a judge on The X Factor: Celebrity in the UK – she and her bandmates are scheduled to perform on the finale episode later this week. Back in September, ET reported that the band have already gotten together in the studio to record new material.
In 2017, it first appeared that the Pussycat Dolls were reuniting, when a dedicated website and Insta were discovered.
The Pussycat Dolls disbanded back in 2010.
Will the reunion tour make it to Australia? Who can say? Don't cha wish we knew for sure?