We've Ranked What Makes 'Geordie Shore' One Of The Best Shows In Existence
Who would have thought that way back in 2011 a show would come along that would change the face of the world forever. But Geordie Shore is THAT special.
The magic began as the OG eight Charlotte, Gary, Holly, James, Vicky, Jay, Sophie and Greg moved into a house together in Newcastle and the rest is history. It's bonkers to believe that the show is about to start its 18th season.
Many of us grew up watching these total radgies evolve into the adults they are today… well, adults that go out, get mortal, tash on, then vomit and piss themselves. They're basically like a second family, the kind that you only see on holidays when there's day drinking involved.
While cast members have come and gone, the show is still as messy as ever. Here's what we love about the series!
10. Gary banged every single woman that moved
The guy has prob slept with over 1k women and I can't even get a text back. ---
9. Chloe finally found her prince in Sam
These are two hot messes that are somehow perfect together!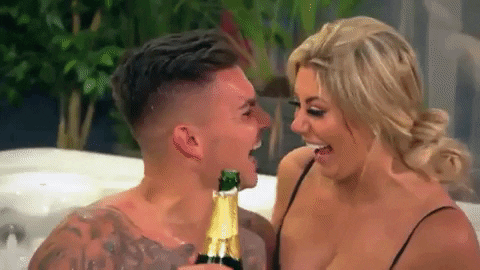 ---
8. The women were low-key goals
Growing up watching Vicky, Holly, Sophie and Charlotte was actually super inspirational.
---
7. The fights were incredibly hectic
Every night out would turn into an all-out war, which usually translated into a massive food fight. Will someone think of the nuggets?!
---
6. Scotty T was dumb but loveable
Scotty is a big clumsy labrador that doesn't understand the world, but just wants to be loved.
---
5. Marnie and Aaron's love was incredibly pure
Bring! Maron! Back!
---
4. Holly and Charlotte's friendship was the best
These two besties have been through a lot of shit but are stronger than ever.

---
3. Vicky could win every argument ever
While she left the series back in 2014, there has been no one quite like Vicky and her vicious tongue. That girl could strike fear in anyone.
---
2. Charlotte provided comedy gold
Geordie Shore without Charlotte would be a very sad place.
---
1. Gary and Charlotte were perfect together
I don't care that they've both moved on and found new partners, in my mind, Gary and Charlotte are still endgame.