DRAMZ: Following Last Night's RHOMelbourne The Ladies Are Attacking Each Other Online
Last night's ep of The Real Housewives of Melbourne was… a lot to digest.
It kicked off with Venus using a homophobic slur to describe new housewife Sally but then plundered to new lows as Gina accused Sally of calling her (I can't quite believe I'm typing this)… a "wog bitch".
The drama all went down as the gals were vacaying in Mexico – but if you watch this show then you know that these holidays are really just a chance to get the gang together, fill 'em up with alcohol and let the mayhem unfold. Who can forget THAT dinner in Dubai? I certainly cannot.
There's certainly no love lost between Sally and Gina. After Gina's pretty savage treatment of Gamble this season, Sally labelled Gina a bully at a dinner. This was the catalyst in last night's ep for Gina to say that she heard Sally call her the above racist insult. However, most of the ladies denied it was ever said.
The plot thickens.
As the episode aired, Sally, Jackie and Janet all posted to their socials that Lydia has since said the whole story was fabricated.
Sally did not call anyone a wog bitch. END OF STORY. We were mic'ed up when Gina claims Sally said it. Production would have used it in the show! + Lydia has since apologised to Sally for going along with the story. #FabricatedStory #RHOMelbourne

— JackieGillies (@JackieGilliesTV) January 24, 2018
@lydiaschiavello admitted to @JanetRoachHW @JackieGilliesTV and myself at the reunion wrap party that her and Gina made the whole wog bitch thing up!!! The end… @RHOMelbourne #RHOMelbourne

— SALLY BLOOMFIELD (@sallybloomfield) January 24, 2018
The women are all saying the same story, that the insult was never actually said at the reunion after party.
But Lydia herself is discounting their story.
I WAS THERE
I HEARD @sallybloomfield CALL @Gina_Liano …WB! why would she make it up? #RHOMelbourne

— LYDIA SCHIAVELLO (@lydiaschiavello) January 24, 2018
When a Twitter user showed Lydia what Janet had said about the incident, Lydia responded:
What a lie

— LYDIA SCHIAVELLO (@lydiaschiavello) January 24, 2018
Gina then jumped in to echo Lydia, saying that Sally, Janet and Jackie are covering up the truth.
Hang on, @JackieGilliesTV just tweeted that you admitted you lied!

— Samantha.C.Ross (@Samantha_C_Ross) January 24, 2018
They're in damage control. We never said we lied. You'll see the reunion xxx

— Gina Liano (@Gina_Liano) January 24, 2018
Gina also posted this tweet again saying that the women are lying to protect Sally's rep.
I can categorically say that neither Lydia or I ever apologised to Sally that we made up the story of her calling me W##B###. Anyone who is tweeting this is lying to protect Sally. Anyone who watched the reunion will see this xxx

— Gina Liano (@Gina_Liano) January 24, 2018
Production have not denied it at all xxx ????

— Gina Liano (@Gina_Liano) January 24, 2018
I guess we'll have to wait until the reunion to see what was actually said.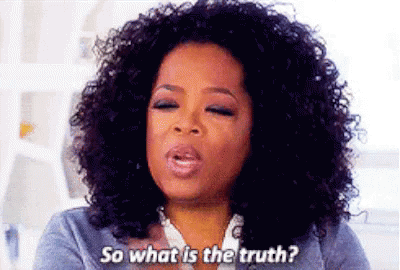 I don't know about you but I miss the ol' days when a whole season was dedicated to the drama around Gina calling Lydia a 'see you next Tuesday'.
It sure was simpler times.