REALITY HURTS: Here's What All The Previous Winners Of 'The Voice' Are Up To These Days
In a surprise turn of events, that let's be honest, every single person on earth saw coming – the uber-talented Judah Kelly was crowned the winner of this year's season of The Voice. This got us thinking. What happened to all the other winners of the comp that were promised stardom and glory? Like, where the bloody hell are they?
While The Voice might have rated out of its eyeballs this year for Channel Nine, that rarely translates to record sales. Year after year, the show churns out singers that swiftly disappear into the dark depths of reality TV oblivion. That's not to say any of these singers don't have the talent – they officially have 'the voice'. Sadly, their careers peak at the conclusion of the series.
This trend is at odds with its predecessor Australian Idol, which has kickstarted the careers of a handful of local talent that have found international fame (albeit ironic), such as Guy Sebastian, Jessica Mauboy, Matt Corby and Ricky-Lee Coulter.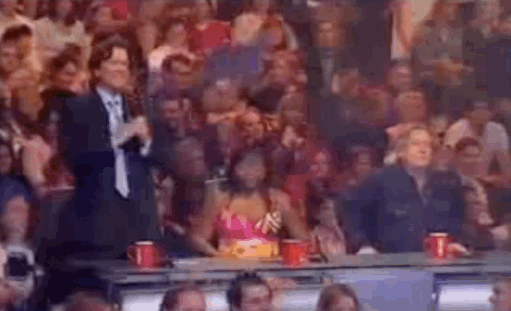 Yet on The Voice, which actually poaches already semi-pro singers and invites them to compete, the fanbase accrued during their time on the show doesn't seem to give these performers a real career boost. Sadly, it's been this way since season one. Starting with the short-lived career of Karise Eden. A singer we all hoped and expected would be huge but failed to make any real waves in the music industry.
Sorry Judah, but m8 it's going to be a tough road for you.
Here's what all of The Voice winners are doing rn:
Karise Eden
2012 Winner
As the first winner of The Voice, expectations for Karise were sky high. Sadly her career fell flat, at least to the standards set by other shows. After stepping away from the spotlight, Karise had a baby, her now 2 year-old son Blayden. She released her second album 'Things I've Done' in 2014 and has since toured nationally.
Harrison Craig
2013 Winner
Team Seal's second victory Harrison Craig has still not released an original album. He is currently on a national tour performing his third covers album Kings of Vegas. In the meantime, he's also written a children's book called 'Harrison's Song'. So, that's ummm something.
Anja Nissen
2014 Winner
With will.i.am as her mentor, Anja's reality TV win didn't start off great. The rapper/producer pulled her winner's single at the last minute, replacing the song with a terrible flop of a record. But by far her biggest success was her recent involvement in the Eurovision Song Contest. The singer represented Denmark as Anja was born in Australia to Danish parents. Alas, she placed 20th with the song she co-wrote 'Where I Am'.
Ellie Drennan
2015 Winner
Ellie won The Voice at the ripe ol' age of 15 years-old and went on to release her winner's single 'Ghost' and follow-up 'Hard Love'. However, she hasn't released any original music since. Following her whirlwind win, she told fans that she "wanted to take some time off to focus on myself and figure out what I want to do with my music". She's since been doing some smaller local gigs.
Alfie Arcuri
2016 Winner
Sydney architect turned singer Alfie hasn't had much luck post-The Voice. With last year's comp having terrible ratings throughout, his winner's single 'Cruel' was a big ol' disappointment. He dropped his newest single 'If They Only Knew' in early June, which only managed to reach no. 96 on the ARIA charts.
Get Punkee's Bachelor Recap Alerts!