5 Reality Shows To Binge If You Need To Fill The MAFS-Shaped Hole In Your Heart
When your fave reality TV show ends it really hits you hard and with Married At First Sight concluding last night, life has become a little more grim.
Let's be real, this MAFS season has been sensational viewing. And seeing as we've all been adjusting our lives around this damn show, what happens now?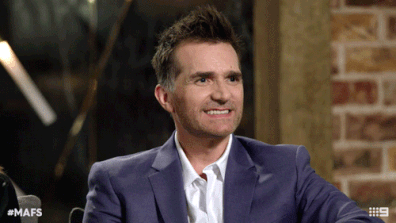 Sure, we have Bachelor In Paradise kicking off but if you're in need of instant gratification then these five reality shows are equally as dramatic as the shitshow that was MAFS 2019 and they're ready and waiting to be binged.
Here are 5 reality shows that will fill the MAFS shaped hole in your heart.
#1. Vanderpump Rules
If you haven't watched Vanderpump Rules yet, you need to reconsider your life choices. It is the trashiest TV show on this earth aka essential viewing. If you think there was too much cheating on MAFS, well, hold my beer.
Watch it on Hayu.
---
#2. Made In Chelsea
If you've ever wondered how the other half live, look no further. Made In Chelsea stars a group of posh friends living it up in London's richest neighbourhood and they are truly ridiculous people. Mark-Francis should have his own damn TV show.
Watch it on Hayu.
---
#3. RuPaul's Drag Race
Y'all don't know real drama until you've experienced the shade thrown on this show, which has hosted some of the most savage clashes ever seen on reality TV. Start with season four onwards and you'll meet all the fiercest, most iconic queens.
Watch it on Stan.
---
#4. Geordie Shore
This show is an institution in the UK and its stars (now) household names. It's for good reason as the series it's absolutely wild but absolutely not for the prudish types. It's about to kick off its 19th season, so there's heaps in the back catalogue to binge.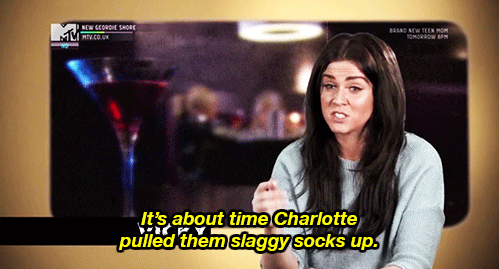 Watch it on Stan.
---
#5. The Only Way Is Essex
If you find Geordie Shore too trashy but Made In Chelsea a bit uptight than TOWIE is a happy medium. It's so damn OTT but addictive as heck. You need to watch it for Gemma Collins alone. The diva, the icon who we don't deserve.
Watch it on Netflix.
–
Happy bingeing, fam!