The Trailer For Rebel Wilson's New Romantic Comedy Looks So Bad It Might Be Good
It's fair to say that Rebel Wilson's career has been a bit of a rollercoaster.
After beginning her acting career here in Aus on shows like Bogan Pride, The Wedge and Fat Pizza, Rebel hit the big time with a small but very memorable cameo in the hilarious, 2011 film Bridesmaids. Since that moment, people became totally obsessed.
Since that small cameo seven years ago, Rebel has been cast in (I shit you not) 18 feature films, three of which were from the Pitch Perfect franchise. Yep, there are three Pitch Perfect movies… let that sink in.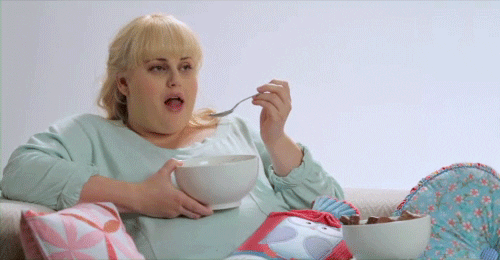 Oh, and she was also cast in seven TV shows, one of which she created and starred in herself. Say what you want, but the girl works hard.
There have been hits, misses, scandals and lawsuits over the years. And whether you like it or not, Rebel's back with a brand new rom-com called Isn't It Romantic, which will hit cinemas on Valentine's Day next year.
The Trailer Is So Bad It Might Just Be Good?
Who doesn't like a slightly trashy trailer with a bunch of catchy pop songs laid over it to trick you into having a good time?
Look, whether the film is average or not (probably is) we will just have to wait and see. But personally, I'm a sucker for a super trashy rom-com and you can almost guarantee my attendance when it hits cinemas next year.
Plus, it features a semi-naked Liam Hemsworth, so there's that.
We do really hope it's good!