8 Cult Products That Skincare Addicts On Reddit Can't Live Without
For some, skincare isn't just something you do in the morning and at night (when you actually remember), but rather skincare is a lifestyle. Skincare is a state of mind. Skincare is a religion.
Whether you've grown up with skin concerns like acne, eczema, or psoriasis, or you're just obsessed with maintaining youthful skin, the world of skincare is vast, and once you dive into it, the amount of information and products can be overwhelming.
This is when I turn to Reddit. Subreddits like r/SkincareAddiction, r/AsianBeauty and local version r/AusSkincare are absolute treasure troves of product reviews, where people with all different kinds of skin types write about what products work best for them.
And people aren't just discussing products that cost the earth to buy. Affordable brands like CeraVe and The Ordinary are huge on these subreddits — beloved for their effective formulas and budget-friendly price tags. After trawling through countless threads, especially posts dedicated to holy grail buys, I've selected eight products that are consistently popular and highly recommended throughout the above skincare subreddits.
Note: Some of the products on this list are so highly coveted that unfortunately you need to go on waiting list to even get a chance to purchase. Sorry 'bout it. Skincare is stressful, right?
Here are some of Reddit's most coveted cult skincare products and why people love them:
Cleanser
1. CeraVe, Hydrating Facial Cleanser
Reddit's Verdict:
"This is absolutely my fave daily cleanser! I have dry, fair, acne/eczema-prone skin and live in a dry climate and this never dries my skin out," @ihearthumanities wrote.
"This feels amazing on my skin. It is like a lotion, but not thick enough to cling to the skin to make it hard to rinse off. It does not lather or foam up, which I personally love. The texture feels so comforting on my face," @_good_doggo wrote. "This cleanser does not leave my skin feeling dry or tight. I think this has also helped with acne, as my skin is now more hydrated."
Full disclosure: I have this cleanser. I purchased it recently, after seeing it recommended all over r/SkincareAddiction and can vouch for it being one of the most hydrating cleansers I've ever used. It feels so good on your skin that you won't want to wash it off. Bonus points: it's an absolute bargain and can be picked up at Chemist Warehouse.
Buy here for $12.99.
2. La Roche Posay, Toleriane Hydrating Gentle Cleanser
Reddit's Verdict:
"I have used the LRP Toleriane Hydrating Gentle Cleanser for years now and it is the only cleanser that I can use that won't dry my skin out especially in the winter months." @haertstrings posted.
Another added, "I have dry, very sensitive skin and this is my HG [holy grail] cleanser. It cleanses without irritating or drying out my skin, and the ceramides and niacinamide leave my skin hydrated and glowy. The ingredients list is short and most of them are gentle. I would strongly recommend giving it a try!"
Buy here for $32.
3. Glossier, Milky Jelly Cleanser
Reddit's Verdict:
"This is honestly the first cleanser I've used that leaves my skin super clean and refreshed without any residue left behind, but also without that dreaded squeaky clean, tight feeling afterwards. It's super gentle, even for around the eyes (and I have pretty sensitive eyes). It has a light rose scent, but it's from rose water rather than artificially added fragrance," @ikeamonkey2 posted.
While @pitta added, "I've been using it for a few weeks on/off now and I LOVE it. It's the most gentle, non-drying cleanser I've ever used."
Buy here for $36.
BHA
4. Paula's Choice, Skin Perfecting 2% BHA Liquid Exfoliant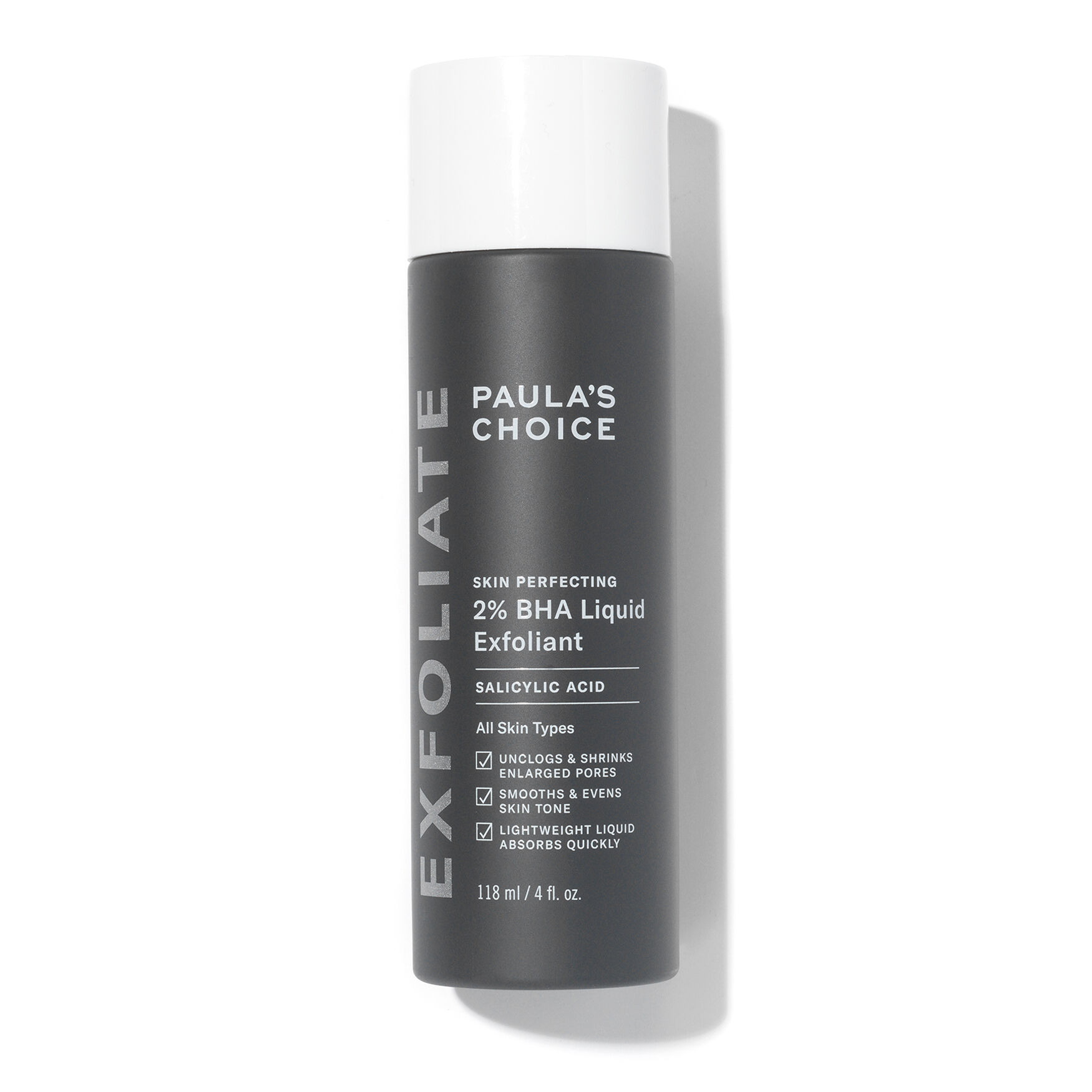 Reddit's Verdict:
"I don't have clogged pores and I never breakout, however, I was looking for a gentle exfoliant that I can use as much as I can for a shinier, brighter skin and this one definitely does the job for me. I religiously use it at night and sometimes in the morning before my moisturiser and sunscreen," one user wrote. "I don't think I'm taking it out of my routine anytime soon. I love how my skin feels and looks like in the morning after I wash it."
Another Reddit user posted that while it's not super cheap, one bottle goes a long way. "A bottle will last for ages as well if you apply it with your hands. Very cost effective."
Buy here for $38.
Niacinamide
5. The Ordinary, Niacinamide 10% Zinc 1%
Reddit's Verdict:
"The Ordinary's Niacinamide 10% + zinc 1% has saved my skin from acne and leaves it looking as smooth as an Instagram filter. Also zinc is very good when used topically for inflammation and healing," @cloinct wrote. "I have combination skin, caucasian, fair. I used to always have acne, after this product I have the occasional zit."
Another user added, "This is truly my HG [holy grail] product. I use it twice a day, though I have found I have to use it by itself and let it completely dry before adding additional serums," they wrote. "If you find it a bit sticky, try applying a thinner layer, and let it dry completely. I rarely need more than 3 teensy drops from the dropper to cover my whole face.
"I have gargantuan, lunar-crater pores, especially on my forehead and cheeks, that have prevented me from being able to wear foundation my entire life (the rough texture on my forehead makes for constant flakiness if I try). This product consistently shrinks them up, leaving the totally smooth forehead [that] I've dreamed about forever."
Buy here for $9.90.
Moisturiser
6. Stratia, Liquid Gold Moisturiser
Reddit's Verdict:
"Stratia's Liquid Gold was an absolute lifesaver for my tret[inion]-ravaged skin. No product was doing anything to improve this incredibly sensitive area on my chin where the tret just kept destroying it. The ceramides in this were such a lifesaver, after a few days of using it my skin was calming down and the peeling was finally getting better. I'd highly recommend for over-exfoliated skin," @woodnote_song wrote.
A fellow Reddit user wrote, "Finally bit the bullet and bought it for tret prep and boy do I LIKE this. It's a rich, opaque yellow liquid, a little thicker than water, and not sticky…Very nourishing without being too heavy or congesting. Plays nice with all my products…Very pleased with how good this feels on tret-face, particularly when layered on top of hydrating products."
This cult fave has no official seller in Australia, but you can usually buy a bottle on eBay from international sellers and it retails for around $60 to $70.
7. CeraVe, PM Facial Moisturising Lotion
Reddit's Verdict:
"Same as the [CeraVe] cream, but much, much lighter and has 4% niacinamide I believe. Niacinamide has been key to helping my dry-ass skin. It does SO many things. Heals and mends, fades spots, etc. etc," @feathereddinos wrote.
Another satisfied customer @stuckonapuzzle wrote, "Cerave PM is amazing for my skin (sensitive, combo-dry). It delivers enough hydration, is gentle, and contains niacinamide and ceramides. For extra hydration (usually at night) I add in a few drops of argan oil, and they work well together."
While another posted: "Wow words cannot describe how this product improved my skin. I have extremely dry and sensitive skin with eczema and dermatitis. Few days of using this product and my skin has done a complete 180. I rarely come across products that work with my skin so I am very excited."
Sadly, unlike CeraVe's cleanser, this product is not available to buy from Chemist Warehouse, but can be purchased online.
Buy here for $27.90.
Serum
8. Purito, Centella Unscented Serum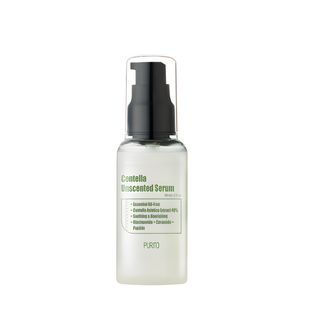 Reddit's Verdict:
"My favourite serum thus far!" one Reddit user wrote. "The star ingredient here is the Centella! This calms my skin down like no other product ever has. My cheeks are less red and painful. My acne heals a lot quicker while using this too. While this doesn't contain artificial fragrance, it has a light sweet scent that doesn't bother me. It also provides a nice layer of hydration. It is viscous, takes a short while to absorb, dries down kind of tacky and leaves your skin looking dewier.
"Overall, it's still a cosmetically elegant serum to me. I've repurchased this a few times and I plan to use this for a looooooong time! I'd highly recommend this serum to almost anyone."
Another added, "I like that this serum features a lot of ingredients I want to use in one product, and does so pretty elegantly."
Buy here for $25.90.