OMFG: It Looks Like Bachy Exes Richie & Alex Might Reunite On 'Bachelor In Paradise'
Hot damn! The Bachy Gods are smiling down upon us, as exes Richie Strahan and Alex Nation have both been spotted in Fiji… the location Bachelor In Paradise is currently filming in.
According to Woman's Day, Alex was photographed arriving at Nadi International Airport on November 5th and Richie was papped on November 8th. Coincidence? I think the fuck not.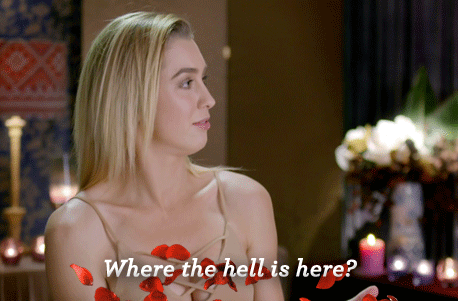 There's some heavy history between the exes and I can't wait to see it play out before our eyes. We all remember that historic Bachy finale when Richie broke the collective heart of Australia by picking Alex over Nikki. The pair eventually split and Alex started dating AFL teammate Maegan Luxa.
But it would appear both parties are now single and ready to mingle.
In other BLOODY EXCITING news, Woman's Day has also dropped some more names of Bachy stars that have been photographed in Fiji.
These include:
Vanessa Sunshine
Alisha Aitken-Radburn
Shannon Baff
Cat Henesey
Jules Bourne
Nathan Favro
Joining already rumoured returnees:
Rachael Gouvignon
Sam Cochrane
James Trethewie
While these two ladies are officially confirmed islanders:
Seriously, this season can't come soon enough.
If only we could get Nikki on the island to finally claim her man.