We Need To Talk About The S Club 7 TV Show Because It Was Bonkers
There ain't no party like an S Club party, and there hasn't been a TV show quite like the S Club 7 series since it debuted back in 1999.
If you have no clue what I'm talking about, let's take a step back. S Club 7 were a pop group who became world-famous for their breakout hit 'Bring It All Back', which is still a verified bop to this day.
While the band enjoyed early success and released a string of hits, it's their TV show that I just can't get out of my head.
The series was centred around the seven members of the group — Paul Cattermole, Rachel Stevens, Jo O'Meara, Hannah Spearritt, Bradley McIntosh, Tina Barrett and Jon Lee — as they tried to make it big in the music industry overseas.
The first series was filmed as they were working and living in Miami, the following season was based in LA, and the final season was filmed in Barcelona. The show ran for four years and each season had a different title: Miami 7, L.A 7, Hollywood 7 and Viva S Club.
i might fuck around and watch the entire s club 7 tv show at this point

— quarentino lysol scott (@nickbrutusgrass) March 21, 2020
While the band members all played themselves, they portrayed heightened, exaggerated versions. For example, Rachael was extremely high-maintenance, Bradley was a bit of a himbo, Jo was a feisty ballbuster, and Paul played the jokester. Tina, as the dancer of the group, would spontaneously break out into a dance routine at any given moment.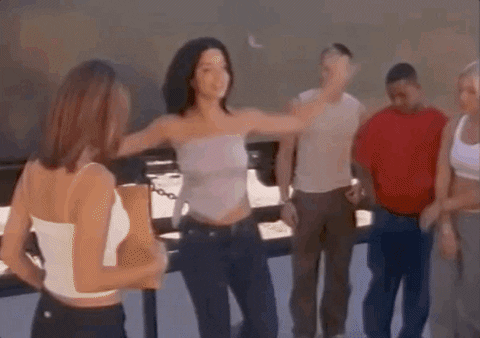 Stay still, Tina! Now is not the time for dance!
The series was ridiculously camp, like if the movie Spice World was extended into a 52-episode TV show. It's no coincidence that S Club 7 was managed by Simon Fuller, who says he came up with the concept of the band after getting fired by the Spice Girls.
Every episode covers a theme and is, of course, soundtracked by nothing but S Club 7 tracks, and the group often performed their songs…err, just in the middle of a random scene. The series sold a bizarre reality, whereby this British music group of seven people were immensely talented (very questionable, tbh) and became beloved by the whole world.
Some of the storylines were just bonkers.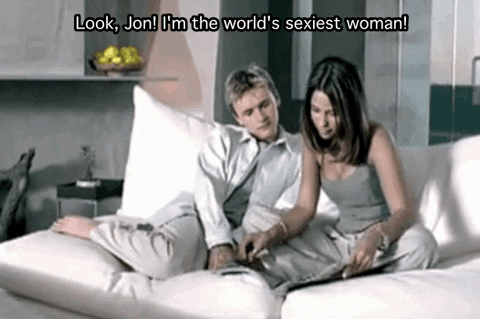 I honestly don't even know what's happening anymore.
The hairstyles and fashion were peak '00s.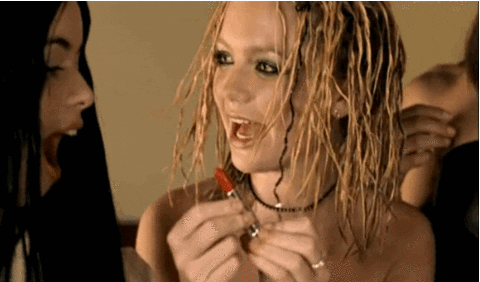 Then there was Hannah and Paul, who were total relationship goals. In the third season, Hannah and Paul shared a kiss and then start dating. This mirrored real life, as they actually dated between 2001 and 2006, and then reportedly got back together in 2015 ahead of a group reunion tour, but split again shortly after.
The final season ended with Paul leaving the group which reflected what happened in real life, when he quit the band in 2002. This moment stayed with me for longer than I care to admit. It's pretty bizarre to have to recreate and dramatise quitting your job, for a TV show about a band that you no longer want to be in. The more I think about it, the weirder it gets.
Thanks for the mems, S Club 7, it really was a time to be alive!