A Tribute To Sam & Snez, The Best Bachy Couple
Last week Sam Wood and Snezana Markoski got married and achieved something huge: They made us all believe in love again.
After meeting on Season 3 of The Bachelor in 2015, the two have had a fairytale romance, with Snez and her daughter Eve moving to Melbourne, and the couple welcoming their first child together in 2017.
After a rocky season of the Honey Badger and watching Todd's heart get ripped out and thrown into a murky swamp, we thought it was time to celebrate one of the best Bachy couples to grace our screens.
Because, firstly: Look. How. Bloody. Beautiful. Their. Wedding. Photos. Are.
Too perfect.
Their family is honestly too cute for words.
Adopt me, pls.
I can't believe they make me want to actually work out.
King and Queen of fitness!
And they just look so damn in love all THE TIME.
I can't believe such a pure love was born from this hot mess of a show.
Honestly, they're the best and I won't hear a word against it.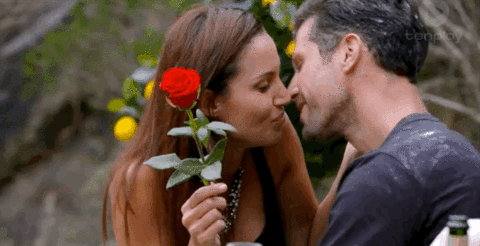 I just have hay fever, I'm not crying.