WTAF: You Have To See To Believe Rob Lowe's Legit Monster-Hunting Series 'The Lowe Files'
Since our beloved Parks and Recreation wrapped up, Rob Lowe's movements have sided with the peculiar.
Far removed from his Parks and Rec cast mates, Rob has always marched to the beat of his own drum. Now, the actors latest career move is extra confounding.
He's now landed his own series ummm, searching for big foot, aliens and ghosts. But wait – here's the best bit, it's called The Lowe Files.
The ridiculous trailer for the A&E series just dropped and it is a gift to us all.
"We're going on a search for Sasquatch!" Rob proudly proclaims, without irony.
The nine-episode series will follow Lowe and his two young sons, Matthew and John Owen as they transform into a monster-hunting squad. Together the gang will travel across America debunking paranormal phenomena and exploring infamous unsolved mysteries.
Before explaining too much, check out the weird as hell trailer for yourself below:
This is not a parody – this is actually for real.
There's a whole lot to digest in those 1 minute and 34 seconds. While promoting the series, Lowe told Entertainment Weekly that he had actually been attacked by 'The Wood Ape' while filming.
"We had an incredible encounter with what locals call the wood ape, which is in the Ozark Mountains," Lowe said. "I was lying on the ground thinking I was going to be killed."
This apparent encounter will screen in the show's season finale. This. Is. Event. Television.
Until then, here's a few crucial moments from the trailer, that really need to be appreciated in GIF form:
Lowe just casually sitting in a cactus garden with his fam. This seems ill-advised.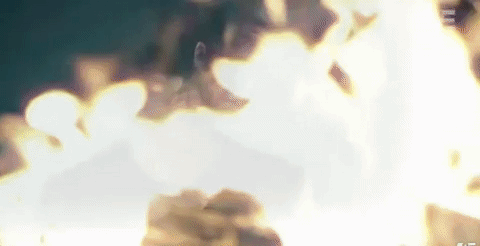 Here the fam ominously glare up at the darkened sky. Rob's mind in clearly elsewhere, probz searching for alien lifeform ready to torment earthlings.
It gets pretty hectic, and Rob and his sons go all Ghost Hunters on us.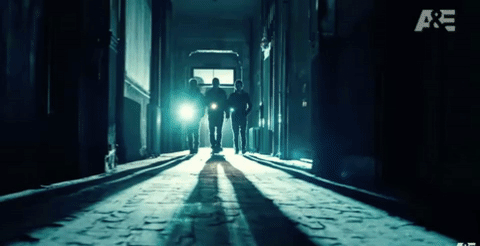 Then things escalate rather quickly.
Has Rob now inhabited the body of some ancient creature of darkness?
Seriously Rob, you ok?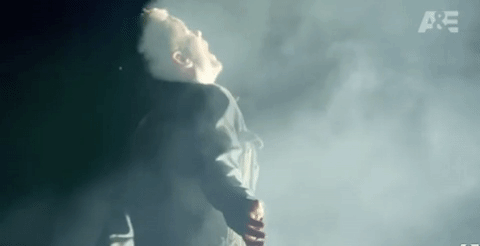 The series debuts on A&E on August 2, but doesn't have an Australian release date as yet.
Get Punkee's Bachelor Recap Alerts!