Selena Gomez Has Switched Her Grams To Private For Reasons That Don't Make Much Sense
Instagram's most popular (/followed) person, Selena Gomez has set her profile to private following an interview with Billboard Magazine that went sour.
While Gomez initially promoted the Billboard feature on her 'gram, she followed it up with a cryptic post on her IG story which slammed how she was portrayed in the interview. She posted:
"Never will I let another human being guess my words ever again. Or invite them in my home. That is so hurtful. The most "ridiculous" part of that is no one knowing my heart when I say things."
Here's the screenshot:
???? @selenagomez via Instagram Stories pic.twitter.com/y2rctrh0QT

— Selena Gomez News (@_selenagomezecu) December 5, 2017
The interview in question seems like a pretty normie feature. But the section that Selena found upsetting is the part where she makes a joke about a giant teddy in her home, as the writer says:
There's a five-foot teddy bear sprawled across the kitchen floor in Selena Gomez's North Hollywood home.
"I know, I know," says Gomez, rolling her eyes, acknowledging that the stuffed animal doesn't quite blend with the trio of armchairs nestled in the inviting, marble-accented nook.
The writer says Gomez said: 'It was a gift, and at first I thought, "This is so ridiculous, I can't wait until I give it away to another person." But Gomez, 25, hasn't let go of it — yet.
It all doesn't sound that bad tbh, so all we can assume is that including the bear quote (or misquote?) has hit a nerve with the pop star. Maybe it was gifted by Justin Bieber or even The Weeknd? Who the hell knows. The real question is how switching her account to private makes any difference to how interviewers go about their jobs.
It's extra awks as Selena was just chosen by Billboard as their 'Woman Of The Year'. But with a loyal following of over 130 million on Instagram still able to see her posts, I'm pretty sure she'll be A-OK!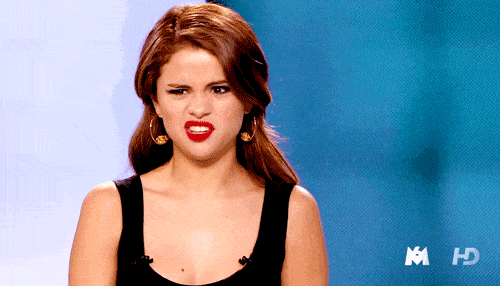 Get Punkee's Bachelorette Recap Alerts!