I Went To A Dildo Factory For Valentine's Day
It's Valentine's Day which generally means unless you're coupled up, you often feel like you don't have much to celebrate. But guess what fam, if you don't have anyone to love, how about you love yourself this V-Day?
Let's be realistic. Boyfriends and girlfriends come and go, but a vibrator lasts (almost) forever…well, until it goes flat and then can be easily recharged.
So ahead of Valentine's Day, I visited sex toy haven Lovehoney HQ in sunny Brisbane to have a tour of their headquarters. Instead of swiping on Tinder trying to find a date, I strolled aisle upon aisle of butt plugs, fleshlights, cock rings, strap-ons, vibrators, and dildos.
It was truly a feast for all the senses. I trialled pulsating vibrators on my hands, I saw every sized dildo imaginable (and some not so imaginable) and I even tasted Gin and Tonic flavoured lube. Not going to lie, it was tangy and delicious.
As I got introduced to Lovehoney's best-selling sex toys which will spice up any singles' V-Day, I've picked out a few of their most ingenious products.
Here are some of our Lovehoney sex toy recommendations:
Lovehoney Jessica Rabbit 10 Function Rabbit Vibrator
$54.95
Possibly the most famous vibrator in existence—you can't go past the rabbit. Not only is it made perfectly for clitoral stimulation but with its little bunny ears it's soo cute to look at, which is very important.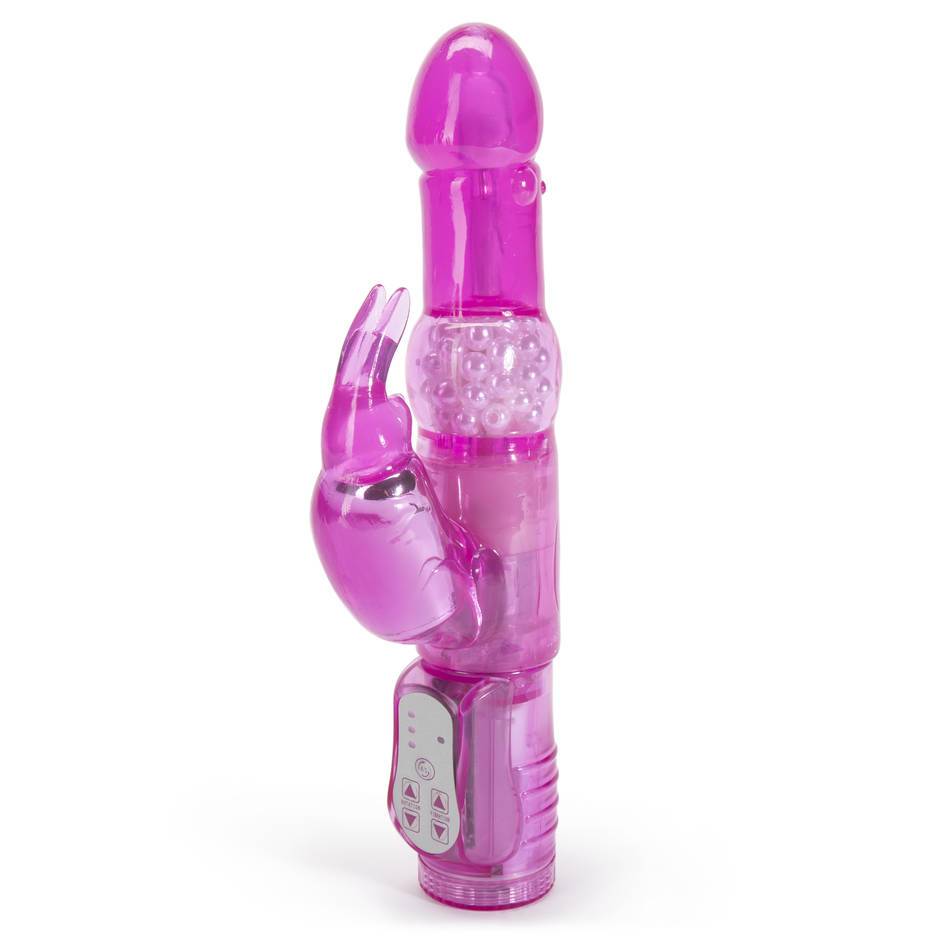 Buy here.
Womanizer Liberty Rechargeable Travel Clitoral Stimulator
$149.95
This is a simply brilliant invention. The Womanizer creates a suction feeling rather than vibrations to surround and stimulate the clitoris without direct contact — delivering a different kind of 'O' than what you may have ever experienced. This travel version is adorable and has a cover so it can be packed discreetly.
Buy here.
Lovehoney Classic Mains Powered Magic Wand Vibrator
$89.95
Along with the rabbit, this is another sex toy you might recognise from Sex in the City. The wand offers ultra-powerful stimulation and Lovehoney boasts that this model is particularly good at serving up multiple orgasms. Plus the power cord means it'll never go flat.
Buy here.
Fifty Shades of Grey Greedy Girl Thrusting Rabbit Vibrator
$149.95
If you're a sucker for an erotic novel and 50 Shades is your go-to, then this rabbit is probably going to be a wet dream. It comes with a curved and thrusting shaft, which is ideal for G-spot stimulation, along with the rabbit's trademark ears to hit all the right spots.
Buy here.
But of course, it's not all about the lady's pleasure. Here are a few exciting sex toys and vibrators for men:
Lovehoney Hot Shot Rechargeable Warming Male Masturbator
$109.95
Hot Shot is Lovehoney's rechargeable warming male masturbator for men that is designed to mimic the sensations of the mouth, giving off pulses around the head of the penis along with heat.
Buy here.
Lovehoney Rookie 10 Function Vibrating Prostate Massager
$39.95
The Rookie is ideal for first-timers and offers a vibrating male massager with ergonomic curves to stimulate the prostate and perineum simultaneously. There are ten different vibration modes so it'll get anyone to a powerful climax.
Buy here.
Something for couples:
We-Vibe Chorus App and Remote Control Couple's Vibrator
$299.95
This is some futuristic shit. The Chorus fits between you and your partner and offers vibrations but here's the kicker: it's hands-free and controlled by a remote that you squeeze to increase the vibrations intensity.
Buy here.