The Life-Changing Experience Of Shopping At Kmart Via 'Kath & Kim' GIFs
There is no greater place on this earth than Kmart. This is a fact and I will hear zero arguments to the contrary.
Kmart shoppers are intense. I would say we're kind of like a cult and I am very much a loyal devotee to the all-powerful red and blue. There are even Facebook groups dedicated to posting about new products and sharing each other's shopping hauls.
It's serious business.
Shopping at Kmart is really a spiritual experience so here's a rough rundown via the Aussie life gurus themselves, Kath and Kim.
First of all, you decide to go to Kmart and prep for the time of your life. ---
Walking through that high white arch, greeted by outdoor furniture, this is the gates of heaven. ---
Approaching the clothing section, it truly is every man and woman for themselves. ---
Oh damn, these jumpsuits are new and only $15.
---
Are all these t-shirts on sale for $2 each?!
---
Omg, they're in my size! I'll get every colour!
---
Now it's time to move on to HOMEWARES! ---
I may as well treat myself to a new throw rug and matching cushions.
---
But nooooo, the rose gold-coloured lamps has sold out at all of the stores in the state.
---
I'm having a bit of a moment as I start to cry in the empty aisle.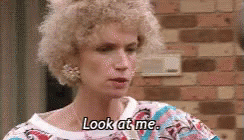 ---
It's okay, I'll just change my entire colour theme and buy all the matching stuff here.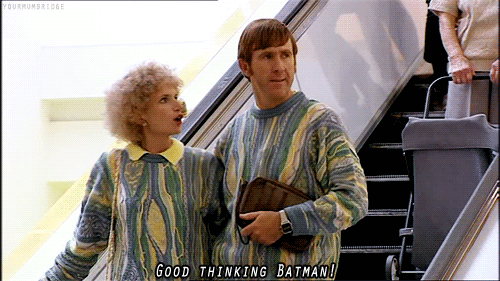 ---
I keep bugging the sales assistant to find out what secret stock they keep out back, she bloody hates me.
---
I'm outta here, leaving with a trolley full of stuff… even though I came for a casual browse, oops.
---
How did I end up being in there for three hours?!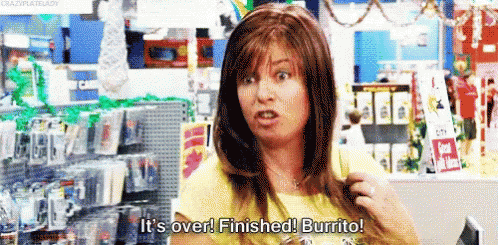 ---
Oh well, damn we look good.