We Punched The Numbers To Figure Out Who Is The Freshest Artist To Ever Appear On 'So Fresh'
Since So Fresh began in the Spring of 2000, rising from the ashes of Hit Machine, the compilation series has released 77 20-odd-track albums, including 19 Summer double albums. It's a lot of music that has been dubbed must-listen by the Gods Of Freshness.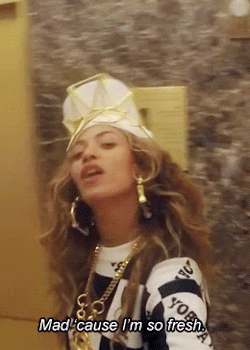 With 689 different artists featuring (by our count), it's hard to pick out which artists are worth listening to now that we're nearing the end of another decade – without having to listen to every song on every album.
So we devised a system to glean who is the freshest artist to ever feature on So Fresh. But this isn't about being biased by our own tastes. No. Instead, we looked at the data and created an insane spreadsheet of every single song that has ever featured on one of these records. All 1754 of them.
(I am extremely tired, pray for me.)
The rules:
No song twice. So if it was on a regular album and the Hits Of Summer, the track only counts once.
Remixes/radio edits/clean versions/whatever, it's all about the OG artist. Sorry!
But the single and the remix count as two different tracks if both appear. Bonus tracks on iTunes are not included.
If it's one musician "&" or "vs" another, that's a new artist entry. But if it's just a "ft.", the principal artist gets the credit.
The Freshest from 2000 to 2004
The most fresh from The Hits of Spring 2000 to Spring 2004 is J-Lo, with nine different tracks on So Fresh compilations since 2000. She kicked off strong, with 'Let's Get Loud' and 'Love Don't Cost a Thing', following it up with hits like 'Jenny from the Block'.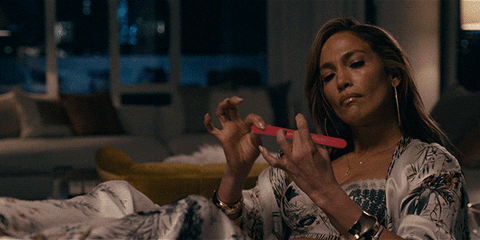 In second place comes Pink, with eight songs featuring since the birth of So Fresh, from 'Most Girls' all the way to 'Family Portrait'.
Trailing behind with just six tracks comes Anastacia ('I'm Outta Love', 'Sick and Tired') and Destiny's Child ('Jumpin' Jumpin", 'Survivor').
The most fresh Australian artist was Delta Goodrem, riding high on her debut album Innocent Eyes, with five songs.
So far a strong showing for the R&B side of thing. And all women! Sexism is solved! But will Jennifer Lopez hold the top spot for the rest of the '00s?
The Freshest of the '00s
From Spring 2000 to Spring 2009, the freshest artist was Pink, totally overtaking J-Lo with 18 songs on the compilation series, with hits like 'God Is a DJ' and 'Funhouse'.
Our very own Delta Goodrem trails behind her in second place, with 13 songs in the list, including 'You Will Only Break My Heart' and 'In this Life'.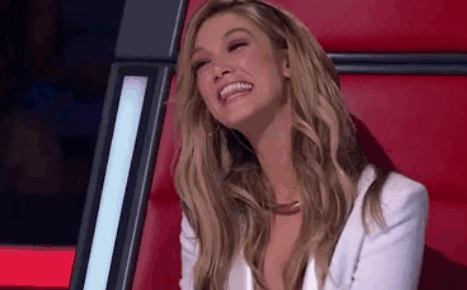 Kelly Clarkson is clipping at Delta's heels, racking up 12 tracks on So Fresh that decade, including 'Since U Been Gone' and 'Never Again'.
That's women continuing to dominate, especially massive pop stars.
For the sake of the men in the room, the top-ranking bands were The Black Eyed Peas (I Gotta Feeling', 'My Humps') and Nickelback ('Photograph', 'Animals'), with ten songs on the compilation series each.
And the top-ranking male solo artist was Shannon Noll, repping the 'Strayans with ten tracks of his own, like 'What About Me' and 'In Pieces'.
They're matched by a strong group of international female artists, like J-Lo ('I'm Real', 'Get Right'), Britney Spears ('Toxic', 'Womaniser'), Avril Lavigne ('Sk8er Boi', 'Girlfriend'), Christina Aguilera ('Beautiful', 'Fighter') and Rihanna ('Umbrella', 'Disturbia').
Let's see if Pink can keep her momentous lead, shall we?
The Freshest from 2000 to 2014
Pink remains out in front, with 25 songs on So Fresh CDs in the first 15 years of the compilation. The new decade added tracks like 'True Love' and 'Raise Your Glass' to her strong SF oeuvre.
With 22 tracks across the series, Rihanna has managed to climb ahead of the other contenders, adding songs like 'S&M' and 'Diamonds' to her list.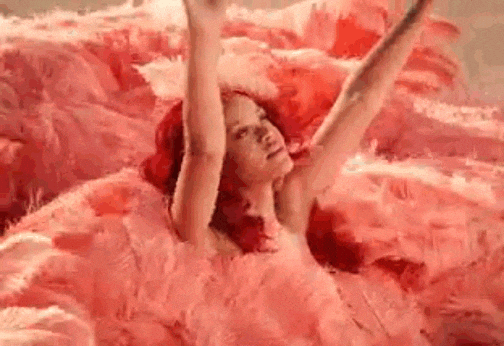 Tied third with only 16 songs (pathetic!) are The Black Eyed Peas ('Just Can't Get Enough', 'Don't Stop the Party'), Delta Goodrem ('Sitting on Top of the World', 'Heart Hypnotic') and Britney Spears ('Criminal', 'Work Work'), repping Australia, and also groups.
Guy Sebastian is the top bloke now, overtaking his Australian Idol rival, Shannon Noll, with his 15 So Fresh tracks including 'Gold' and 'Like a Drum'. But he's not the only person sitting on 15 songs – Kelly Clarkson is hanging in there with 'People Like Us' and 'Mr. Know It All'. It's not second most fresh, but it's not bad.
Is it even possible for someone from the '10s to get even close to Pink? Could a guy manage a last-minute coup? Should we all still even be here?
The Freshest of all Time
Drumroll, please.
Pink. Pink is the freshest artist to ever conquer So Fresh. She is the minty Eclipse mint of the So Fresh universe.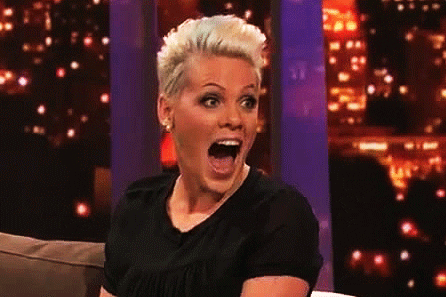 She has a whopping 33 songs on So Fresh CDs, capping off her 15-year reign (remember: J-Lo was at the top until the end of 2004) with songs like 'Secrets' and 'Can We Pretend'. Could So Fresh be in some way to blame for Australia's weird cultural obsession with Pink? Who can say? But these are the facts. These are the hard numbers. They're indisputable.
Lagging behind is Rihanna, who remains on 22 tracks. Our very own Jessica Mauboy managed to catch up at the last minute too, with songs like 'We Got Love' and 'Little Things'.
With a respectable 20 songs, Maroon 5 followed, their SF career featuring exactly the songs you'd expect: 'This Love' and 'Girls Like You'.
With 19 songs, Delta Goodrem stays towards the top of the table, thanks to the addition of 'Wings' and 'Dear Life'. Then with 17: The Black Eyed Peas ('Big Love'), the top solo male artist, Guy Sebastian ('Before I Go', 'Choir'), and Britney Spears ('Make Me…').
So what did we learn?
The secret to So Freshness is to make pop music over a period of 20 years, with no breaks. That's really all you've gotta do! It's just so simple!