Looks Like Sophie & Stu Were Hooking Up The Entire Time During 'The Bachelorette'
ICYMI: Reality TV is an illusion and we're all mere pawns in their game of lies and deceit.
Okay? Okay. Now we're up to speed, it turns out during Sophie Monk's season of The Bachelorette she was hooking up with eventual winner Stu Laundy the entire time. News that will likely be a dagger in the heart for Jarrod Woodgate, may he rest in peace in bachy cast-off heaven.
The Daily Mail is reporting that at Stu's 45th birthday party, Sophie gave a speech implying Stu was her chosen winner long before the final rose.
"Stu and I are very similar – we're not very good at rules," Sophie said.

"So the whole time through The Bachelorette, [when] we were meant to be in lock-down, we saw each other more than any [normal] couple I think… I'd leave a key down in the garage, and he'd just pick it up and go straight to the room."
While we already knew that Sophie and Stu had met prior to the dating show, the fact that the couple were having secret liaisons is a whole other story. Sophie also said during the speech Stu was confident he would be the final bloke standing.
"He had that arrogance in there [the mansion]. He knew he was going to win [the whole time]."
Poor Jarrod. You never even had a chance buddy.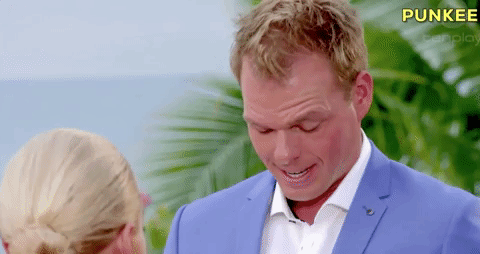 Get Punkee's Bachelorette Recap Alerts!