Stephanie McIntosh AKA Emo Girl Sky Is Rumoured To Be Returning To 'Neighbours'
Stephanie McIntosh, aka Sky, the cool emo one (she had BLUE hair!!), may be returning to Neighbours for a guest spot – so says TV Tonight.
While there's been no official confirmation from the series or Stephanie herself, the TV rag has heard "whispers" and says the LA-based actor has been posting on Instagram from Melbourne. That evidence is bulletproof!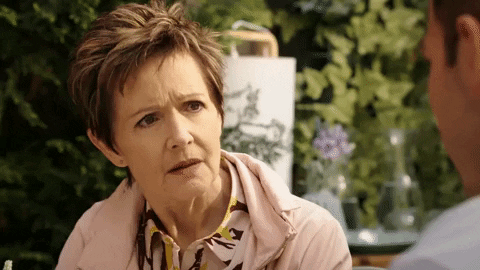 Stephanie originally appeared on the show from 2003 to 2007 and then popped back up via Skype for the 30th anniversary of the show in 2015. When she shared the show's first lesbian kiss in 2004, the show copped the ire of conservative pundits.
Sky was the subject of a fair few other spicy (unhinged?) storylines. Like when she slept with her ex-boyfriend, Dylan's brother, Stingray. She then realised she was pregnant – but she didn't know if the father was Stingray or Dylan!!!
Dylan and Sky briefly got engaged, but then the paternity kerfuffle ended their relationship. A DNA test proved that he was the father, but it was too late, and she wound up committing to Stingray before he died of a brain aneurysm. (It's Neighbours, people die all the time.)
Oh, and there was the one where she was framed and jailed for the murder of her spiritualist? I love this batshit show.
Stephanie left the show in 2007 to focus on her emerging music career, which saw her, like Kylie and Delta and Holly Valance before her, release an album, Tightrope. Her character took her kid to Port Douglas to be closer to Dylan.
Also, can we have a minute for the big fat crush I had on Damien Bodie as a tween? His hair was long and he was edgy on Neighbours, he was in Hating Alison Ashley and that chocolate-is-banned show Bootleg and was one of the teen-filmmakers on Short Cuts.
Is it possible my weird hormonal response to the 'bad boy' of Neighbours was a…