Steve Carell & Kelly Clarkson Finally Met At The Golden Globes
The planets aligned yesterday for a celebrity meet-up written in the stars… or at least in 2005 movie The 40-Year-Old Virgin.
Steve Carell and film inspo Kelly Clarkson finally met.
It's the name Carell knows well, considering he spontaneously screamed it out in the film's infamous waxing scene (the lines of which were all apparently made up on the spot).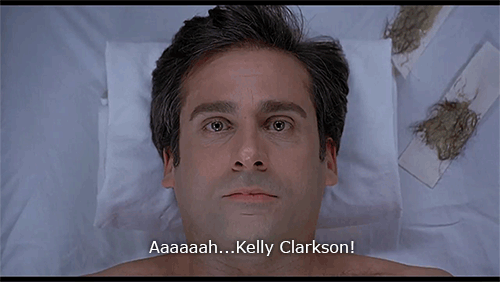 Now, only a brief 13 years after that shot made movie history, Carell and Clarkson found themselves in the same room for the first time at the 2018 Golden Globe Awards. Capitalising on the encounter, the two took the chance to have a chat and Carell posted this cute pic captioned 'Finally'.
Finally.@kelly_clarkson pic.twitter.com/JeMHwBr7e4

— Steve Carell (@SteveCarell) January 8, 2018
Clarkson made news waves earlier in the awards for her hilarious fangurl moment over Meryl Streep. We can only hope that when Steve met the American Idol OG winner, he yelled right in her face:
'KELLY CLARKSON!!!!!!!!!!!!!'
Get Punkee's Bachelorette Recap Alerts!