CONFIRMED: Taylor Swift Is Touring Australia, So Break Out The Snake Merch Swifties
The old Taylor can't come to the phone right now, cos she was busy planning a gigantic world tour. Of course.
Coming as a surprise to precisely no one, following the release of her super psyched album Reputation last week Taylor Swift has dropped dates for a massive f-off tour.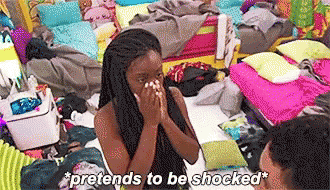 T-Swizzle released the first round of dates for the North American leg of her 2018 tour. But most importantly her website mentions "additional tour dates to be announced in the United Kingdom, Ireland, Australia and New Zealand."
HUZZAH! She remembers we exist.
So while no dates have been confirmed for the Aussie leg of her tour, we can expect it to be going down(under) in late 2018, or possibly 2019.
Until then, Tay-Tay recently performed a new track off Reputation on The Tonight Show Starring Jimmy Fallon, and it's all kinds of great.
Hopefully, it's a taste of what we can expect from her upcoming shows. If that's not enough – our Punkee resident artist has done up an artists impression below – it looks lit af.
Check out the clip below:
Punkee impression of Tay-Tay's tour
Get Punkee's Bachelor Recap Alerts!