STOP EVERYTHING: 'That's So Raven' Is Coming Back, With A Spin-Off In The Works
If you grew up in the early noughties, there's a pretty good chance you're familiar with That's So Raven and probably lived for it.
If so, it's your lucky day, as the popular Disney Channel show is making a comeback. With Raven-Symoné answering all of our prayers and announcing that she's returning for a spin-off series. Oh snap!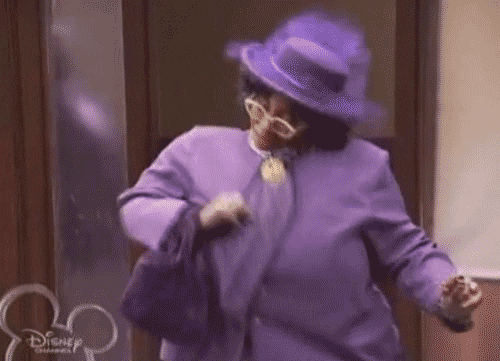 Raven-Symoné will be reprising her role as the hilarious Raven Baxter. In an interesting turn, Raven is now a single mother, with two children and one of her character's children will inherit Raven's psychic abilities.
The spin-off is currently untitled, however, the thirty-year-old actress is referring to it as 'That's So Raven 2' for the moment.
You can watch her announce the exciting news on 'The View' below:
OH SNAP! @RavenSymone shares the details of her big news — a 'That's So Raven' spin-off: "I'm very excited!"
https://t.co/ueJ96xF2M1

— The View (@TheView) October 27, 2016
There's no news yet about whether or not any of the show's original characters and cast will also appear. Although hopefully, a reunion between Eddie, Chelsea, and Raven will happen at some point during the series.
There is no release date for the series yet but hopefully, it will be back on our television screens soon.
As a result of the spin-off, Raven-Symoné will be leaving her current gig at The View to executive produce the new That's So Raven series.