Your Fave Bachelors Are Returning In All New Global Bachy Spin-Off "Bachelor Winter Games"
Just in case The Bachelor, The Bachelorette and Bachelor In Paradise weren't enough to put you into a reality TV coma this year, there is more. Yes, more Bachy.
The US facebook page for The Bachelor dropped the surprise announcement overnight that they'll be bringing an all-new GLOBAL version of the show to our screens in less than a month! We are going to feast on a total buffet of reality TV in 2018.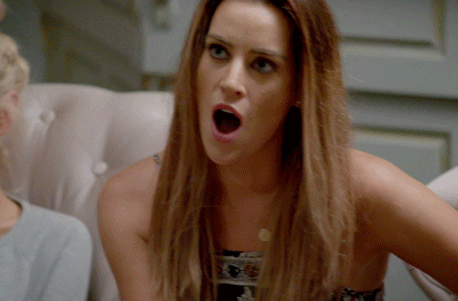 The Bachelor Games will premiere in the US on Feb 13 and will pit 12 former American Bachy contestants against a team of 14 global loveless singles in a whole bunch of winter challenges. That includes our two Aussies, Tiffany Scanlon from Richie's season of The Bachelor and Courtney Dober from Georgia Love's season of The Bachelorette.
Speaking of the show, a source told US Magazine,
"It's like if Bachelor Pad and Bachelor in Paradise had a baby. Real relationships are formed, and the competitions are really fun."
Unfortunately our main man Osher Günsberg didn't make the cut. The series will be led by franchise host Chris Harrison who will put the guys through winter-themed challenges at The Hermitage Club at Haystack Mountain in Wilmington, Vermont.
The page announced the news with this swanky mug-shots of our Aussie representatives (more below):
TIFFANY, 31, The Bachelor Season 4 – Australia
COURTNEY, 31, The Bachelorette Season 2 – Australia
The US team will include current Bachelor Arie Luyendyk Jr alongside former Bachelorettes Rachel Lindsay, JoJo Fletcher and figure skating champ Nancy Kerrigan, Tai Babilonia and Randy Gardner. You can check out all the single and ready to mingle contestants in the post below:
Let the games begin!
Get Punkee's Bachelorette Recap Alerts!