A Stack Of 'Bachy' Hopefuls Have Weighed In On The Monique-Abbie "Dog C**t" Drama
Last night's episode of The Bachelor had the mansion go into strong high school areas: Monique allegedly called Dr. Matt a mean name, Abbie decided Dr. Matt needed to know, and he spent the entirety of the cocktail party investigating the veracity of Abbie's claims.
Matt had Monique and Abbie in his office to talk about what went down, with Monique denying everything. He then proceeded to go girl-to-girl pressing them all for details about the alleged offence. In case you need a refresher, Monique allegedly called him a "dog c**t" and "disrespectful pig" for snogging Abbie's tonsils out at the post-photo shoot cocktail party.
As an Australian, it's hard to decide whether calling Matt a "dog cunt" is mean-spirited or if it's just flirting #TheBachelorAU

— Jarryd Prain (@PastPrainFor) August 14, 2019
We got to see the national conversation spin towards the phrase "dog c**t", and watch a man with a PhD appear genuinely distressed to be called such a thing, and then find every way possible to avoid saying such a hideous word (it's actually super fun to say, join in, the water's fine).
Now in the cold light of morning, a slew of Bachy women have spilled into the media to give their two cents on this extremely pressing issue.
Here's where these The Bachelor hopefuls stand on the Abbie-Monique divide.
Series MVP Mary told OK! Magazine that she reckons Abbie is a "snitch", who dobbed Monique in so she could oust a contender.
"I think she's very young, but she's being strategic," Mary says. "I'm pretty confident she did tell Matt [what Monique said], so he would look at Monique in a different light.
"I think it's come out of jealousy. Monique seemed like a frontrunner, so Abbie did what she did!"
Sogand and Vakoo, while far from supporting Monique's comments in the episode, were also quick to admonish Abbie for sharing private conversations with the Bachelor.
Cassandra, best known as a very tepid Juliet in the photo shoot episode, also spoke to OK!, saying that she thinks Abbie threw Monique under the bus for air time/to win Dr. Matt's starry heart.
"[Monique]'s a very giving person. Monique actually did Abbie's hair the night before this whole thing happened. We were all watching TV and she had all the girls sitting in front of her one by one. She was just so giving to spend that time doing everyone's hair and then the next day Abbie's gone and done that. To be honest I just see people for what they are and Abbie has certainly done stuff for air time. She grabbed what she could to put herself ahead."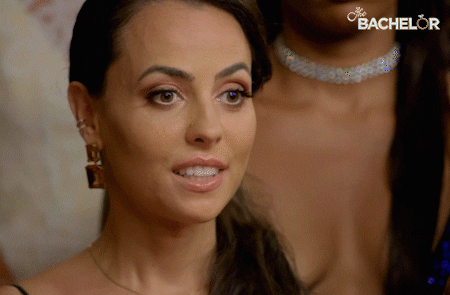 Meanwhile, owner of a ukulele Julia, who was sacrificed last night so that Monique could live, told 10 Daily that she's firmly in the 'it was a joke' camp – maybe a reference to late '00s meme Trent from Punchy?
She also called Abbie's choice to "go on the attack and make someone else feel bad" a "disappoint[ing]" move, and explained what she'd been told by her mate in the mansion, Monique.
"Apparently it was a conversation by the girls were by the pool while everyone was tanning and just making jokes," Julia explains. "Some of us talk silly sometimes, like with accents and things like that. So I think the comment that Mon made was taken out of context, because it was a joke."
Monique, the woman at the centre of all this "dog c**t" drama, told TV Week that it was all just a misconstrued joke. "We were in stitches laughing. I don't remember exactly what was said, but if it was said, it was as a joke. It was taken completely out of context."
She describes Abbie as "calculated": "I have nothing nice to say about her."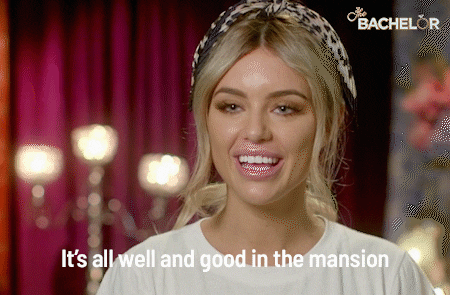 Bride Rachael, the other half of the Bachelor poolside convo, reckons Abbie was "jealous" of Monique and out to get her.
"He was smitten [with Monique] and I think a lot of the girls were threatened by that."
She too was "disappointed" that Abbie would sell out one of her temporary roommates for a shot at a buff nerd.
"If I'm living with the girls that I've become quite close friends with, I'm not going to do anything to disrespect them. I wouldn't want to hurt someone I care about and I couldn't relate to how she could do that and have no remorse for doing it. It just showed her true character and it's not a character trait that I want to have."
"She made a lot of enemies and for a long time. In her opinion I still don't think she'd ever take it back. She's obviously got no regrets."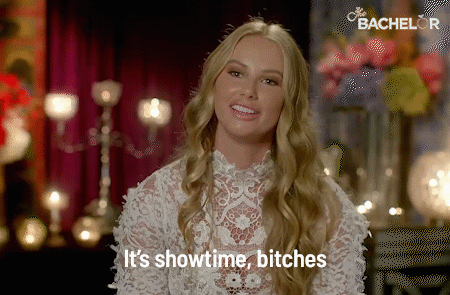 Abbie has also defended her position to TV Week: "If I were the Bachelorette, I'd want to know. Matt isn't a guy who loves drama," she said. "He's so emotionally intelligent; he didn't think this was what he signed up for – all this cattiness and people talking about him."
She says she felt "guilty" for dobbing and that being iced out by some of the other girls led her to stop eating for a few days and just sleep and cry.
"There were times [I was tempted to leave], but because I felt so strongly for Matt, I decided to stay. I can handle a bunch of girls. I went to an all-girls school – I can deal with it."
On last night's ep she was backed by Elly and Emma, who each said they heard the comments, and didn't think they were in jest. Even Nichole said she'd sat up and taken notice of the comments, but had since heard it was just a joke.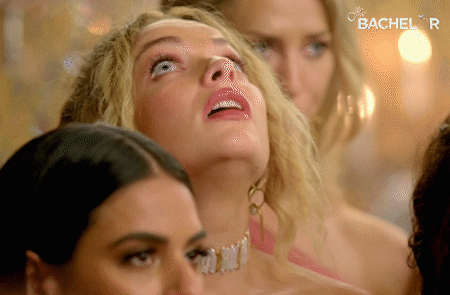 Earlier this week, Dr. Matt shared his side of things to TV Week. "It caught me off guard. It's quite confronting for anyone to hear that. I don't think anyone goes through life thinking that's who they are. It was something I needed to address to see what happened. For me, the biggest issue came down to honesty and trust.
"It did mess with my head a lot. After that cocktail party, I had a really hard time trusting [anyone]. I had no idea who was telling the truth and what was a lie.
"Leaving probably crept into my mind a bit, because it was a case of not knowing who I could trust. Until then, I'd been really optimistic about the experience, but then I had this moment that completely derailed me. It made me think, 'Have I made a mistake?'"
Cannot wait to see how this Monique and Abbie drama pans out tonight on The Bachelor. See you there.