The TikToker Who Exposed Locky For Sliding In Her DMs Has Spoken Out
This season of The Bachelor is becoming even more of a shitshow, with the woman who went viral for posting a TikTok showing Locky Gilbert sliding into her DMs explaining her side of the story.
ICYMI, last week social media influencer Claire Lucinda posted a TikTok showing receipts from messages she had received from Locky.
Check out the TikTok below:
The (now-deleted) TikTok post alluded that Locky had been DM'ing Lucinda on the regular and now she has set the record straight. In a voice memo played on the So Dramatic! podcast, she shared exactly what went down.
"Pretty much, we got talking around the tail end of Survivor. We were talking about going on a date next time I was in Perth but then it suddenly got announced that he was on The Bachelor," Lucinda said.
"I messaged him that we won't be going for that coffee then, as I'm not going to step on girls' toes if he's going to be dating 20-odd women. But then it was kind of weird. Even though he knew that he was going to be on The Bachelor and diving into this experiment with however many women, he was still talking to me, he was asking for my Snapchat, he was DM'ing me every single day. I don't know. There was something that didn't sit right with it, as I knew I wasn't going to go on the show."
Lucinda went on to describe Locky attempting to get her to agree to come on the show as an intruder. "He starts asking me pretty often that 'you should come on as intruder on the show? I'll talk to the producers. There's no one on here that I've met yet that I'm falling for. We've got so much in common blah blah blah. Come on as an intruder.'"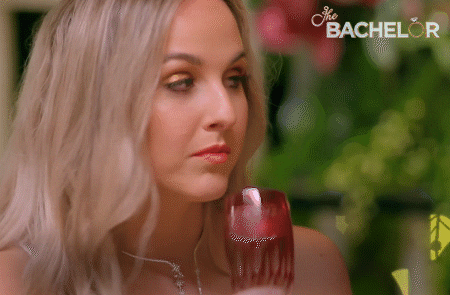 She told him that the series didn't sound like her "cup of tea" and even though she wasn't going to join the reality show, Locky continued to message her. "There were a few times on Snapchat, that the first thought that popped into my head was 'gosh you're in the middle of filming this show where you're meant to be finding your life partner, you shouldn't really be sending these sorts of messages to people who aren't part of that project'," she said.
"You know, I started to distance myself from that situation. I didn't want to be the girl behind the scenes that was undermining all the connections that were going on within the show. I didn't want to be that side chick that came out in a Daily Mail post one day."
Podcast host Megan Pustetto also relayed several rumours from people who have contacted her and claimed to have known someone who hooked up with Locky during lockdown. Nothing is sacred.
–
Listen to the full episode of So Dramatic! here.