14 Things That Happened In Tonight's Extremely Full-On Bachy Episode
Whoa. Tonight's episode of The Bachelorette may have started off fairly chill, but it was all over once the cocktail party hit because ladies and gents, Hurricane Jamie blew in to destroy the bro-code once and for all.
While normally we'd applaud the destroying of a bro-code, Jamie decided to set Carlin in his sights and take him down by telling Angie that Carlin wanted to be the 2020 Bachelor. The only problem? It appears Carlin… never, ever said this.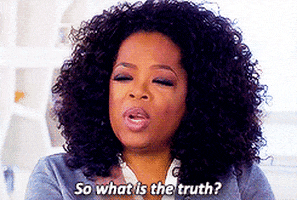 We had one goodbye tonight without a rose ceremony, and the cocktail party was left on a cliffhanger after Ciarran stormed out in near tears. Honestly, we're still reeling from the drama.
Let's recap episode 7 of The Bachelorette, shall we?
---
1. We opened to Alex pointing out there's still a fair few lads who haven't had time with Angie.
"Who?" you ask. Alex! He's the one who…
He's the one who is sometimes there.
Alex, Jamie, Matt and Haydn haven't had any single dates with Angie, and while Haydn and Alex have taken it in their stride, Jamie is like a slowly boiling kettle, and he's about to hit that whistle level intensity and keep screaming until Angie finally notices him or pulls the cord out.
The boys are delivered a baby hamper, which leads us to our group date… and yes, it's baby-themed y'all, but there's not a pregnant ex-Bachelor contestant to be seen.
2. Instead, Osher welcomed the boys to their "future". "This house could be your beautiful family home," he yelled gesturing towards the Bachelorette pad.
Lmao, not in this economy!
The group date was essentially a Daddy daycare test. The boys had to change their newborns nappy, strap the baby to their chest, then get their eldest child ready for the school run. The first person to safely get to "school" with both the kids would win solo time with Angie.
We got our FIRST bombshell of the episode (don't worry, there's plenty more to come) when Haydn mentioned he actually never wants to have kids… something Angie kinda wanted to maybe find out… four weeks ago?
Don't worry though Haydn, I'm still single and children freak me out.
3. More excitingly, we got to meet the 2019 Bachelorette intruders!
Haha gotcha! These were actually just the terrifying schoolchildren the men had to dress for the challenge. This show is very normal.
4. The daddy daycare challenge was absolute chaos.
Heads were rolling, clothes went missing, arms were tangled and no I'm not talking about my weekend.
Jamie was in a frenzied state trying to be the first to carry his kid over the line. So much so, he didn't give one single fuck when the kid's head went flying off and when the arms just totally left the body.
As Jamie raced to the finish line with his limbless and headless child, he was devastated to learn he did not win whatsoever due to… well. The fact his child was basically deceased.
5. Instead, Jackson won the solo time with Angie and a chance to reignite their spark.
Jackson did so by telling her he had "brushed his teeth" after she gave him a rose, a repetition of her line to him after she spewed on their last date.
He was pretty chuffed with himself. And hey, it worked, he got a pash.
6. Jamie was certain it was finally time for his single date, but Carlin was instead invited on his second single date of the season.
If there's anything I've learned in life it's to always watch out for an angry man in a fedora.
7. To put it nicely, Carlin and Angie's single date was boring AF.
Pros: We saw Carlin shirtless and Angie used her time wisely by rubbing sunscreen into him.
Cons: Idk what else happened, I fell asleep.
Nah, what really happened was they had a lovely time, a lovely picnic, everything was just so damn lovely in fact that Angie was a bit worried Carlin is not even a real, human man. I get it, because straight men aren't usually good looking AND nice and wholesome.
Carlin gets the rose/pash combo with the backdrop of a beautiful sun, but alas…. the sunshine wasn't to last my friends.
8. Darkness descended upon the cocktail party as Jamie did what he promised: he went on the warpath.
Jamie was ready to let Angie know who is genuine and, in his words, who is "ingenuine" in the house. We know this, because he repeated it 97 times in two minutes.
9. BUT FIRST! Angie said goodbye to Haydn and his lack of desire for procreating tiny devils otherwise known as children.
But it raises the question: is the real love story we were given along the way that of Haydn and his vodka soda?
10. OK back to Jamie. He pulled Angie aside and told her Carlin had been 'peacocking around the house' about wanting to be the 2020 Bachelor.
I mean, what a snoozy season that'd be lmao.
Angie did what any normal person would do in that situation. She took a big swig of wine.
Jamie also dumped Matt in the fray, saying he's focused on his career as a BMX rider and Jamie doesn't think Matt holds a spot for Angie in his future. Jamie also said he's heard Ciarran say "ingenuous" things before saying with Carlin he senses "disloyalty" and a "snake in the grass."
Jamie accused Carlin of putting on a "12-hour show" for Angie but his personality in the house is showing cracks in that facade. Honestly, if that was the case with Carlin and he was putting on an act for Angie, he could at least crack a joke or two.
11. Angie took a minute to collect herself and Jamie told Carlin that he's not happy with Carlin wanting to be the 2020 Bachelor.
Carlin told Jamie he was spinning some real shit, and Alex backed him up saying he's never heard Carlin say he wants to be the 2020 Bachelor. In case you forgot, Alex was the one who spoke once earlier this episode.
Carlin also dropped a killer burn on Jamie. "I left high school a long time ago… grow the hell up," he said, using the same line I used to shout to people after a dramatic night out in Wagga when I was 19.
12. Angie then went to Carlin and she wasn't happy Jan. Not happy at all.
Meanwhile, Carlin looked like a shattered little boy who just got caught out lying to his mum about something.
For some unknown reason, Angie's immediate reaction is to actually trust Jamie, because she trusts her gut and she felt instantly sick when Jamie told her the news. Unfortunately for Carlin, because he is so beautiful to look at AND eerily nice, it was easier to assume he had a flaw like… wanting to be the next Bachelor, than to not believe it.
Carlin even told Angie she could take the rose off him and send him home but he'd stick it out for the longest time possible to win her trust and show her that he's genuine about the whole process.
Angie then decided to grab Timm, who she has now deemed the most trustworthy in the house. Timm said he's never heard Carlin declare he wants to be the actual Bachelor and that Jamie is just trying to name names.
13. Amid all this drama, our boi, our English prince, our favourite nudist Ciarran was looking very down in the dumps.
My heart hurts when Ciarran's heart hurts, that's all I can say on the matter because we were offered no explanation for it this episode.
14. Angie grabbed Carlin again to apologise to him about believing Jamie. As they sorted things out, Timm mistakenly thought that Angie had taken Carlin's rose back.
As he then yelled that out to the boys, Ryan questioned him on stirring the pot and looked 100% done with Timm's shenanigans. Timm eventually realised he fucked up and just saw Angie wearing Carlin's jacket with the rose pinned on it.
Ciarran then came storming in asking Timm if he was taking the piss and took a look down the hallway, saying it was pretty bloody obvious the whole time that Angie was just wearing the jacket. "I'm over it," he shouted before storming off.
Which leads us to… tomorrow night: Ciarran breaks down to Angie at the cocktail party, and he's wearing normal clothes, and oh god, I don't know if I'm ready for what's coming next.