10 Times The Grinch Was The Realest Bitch Who Ever Lived
As a kid watching The Grinch, I thought of him as some malevolent villain, the kind to scare off children and bitterly complain about the joys of Christmas. But now as an adult, I really relate to the Dr. Seuss character.
After some reflection, I've decided The Grinch is the realest bitch that has ever lived. I can totally see where he was coming from towards his approach to those greedy Whoville townies.
Let's be real. They're trash. With the exception of Cindy Lou, who was borderline tolerable, all those town folk cared about was Xmas decorations, presents and rallying their followers against The Grinch and his doggo Max.
Can he just live? Damn.
Anyways, I think The Grinch might be my soulmate and there are a few good reasons why he's the true hero of Christmas.
#1. The Grinch gets that Xmas music is terrible but oddly comforting
#2. And we all relate to this feeling
#3. The Grinch understands that you need to prioritise your time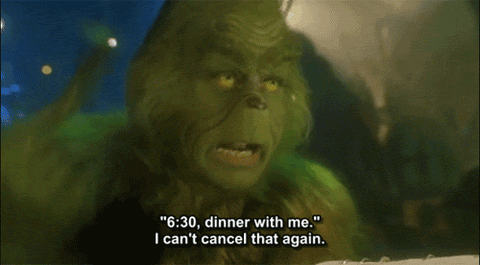 #4. But that you also have to occasionally interact with humans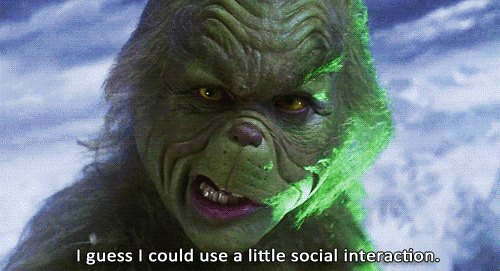 #5. Although not every human is worth it… actually most of your so-called friends are cancelled
#6. Because, tbh, after a good few minutes at any social gathering, all you want to do is go home and spoon your dog
#7. And despite becoming a total hermit, you still have a sense of humour
#8. While you quietly plot revenge for those who have wronged you

#9. But those damn feels do creep up on you from time to time
#10. Seriously, The Grinch is legit EVERY SINGLE ONE OF US