15 Storylines On 'The Hills' That Were Actually Completely Fake
The Hills is arguably one of the greatest reality TV shows of all time but after a recent rewatch I've realised oh boy, the drama is absolutely fake AF.
When I first watched this show as a teen, I somehow trusted what I was seeing. I truly believed it. I may have been painfully naive but life was simpler then.
I do love me some reality trash but comparing the series to other beloved shows like Vanderpump Rules and Geordie Shore, well, The Hills is just on another planet. Some of the series' major storylines were completely forced and fabricated and I've found 15 of the most bonkers.
We are strictly talking about the OG series here and not the current reboot. The original show is the reason I have trust issues.
Here are 15 storylines from The Hills that were completely fake:
#1. The first trip to Paris never even happened
We all know that Lauren didn't go to Paris, but what about Whitney? It turns out she didn't go either and that airport scene was all just for show. "That was so ridiculous," Whitney told Vogue. "I got dressed up in an airport look and went for it."
Whitney decided to just roll with it despite not actually getting on a plane. "It wasn't an ideal situation, but I thought, OK, this is good for me because I really was pursuing a career in fashion. I thought it showed that I was down and determined to do this."
Of course, Lauren would go on to become the girl that didn't go to Paris.
---
#2. Heidi never had a job at Bolthouse
This doesn't exactly shock me but Heidi told BuzzFeed that she never even worked at PR company Bolthouse and it was all pretend, including that time she stole Elodie's promotion. "I definitely did not get the promotion over Elodie! She really worked there and I pretend worked there, so it was obviously a pretend promotion for her to be upset about. That whole plot was scripted."
Considering she was later fired (twice!), this is simply hilarious to me.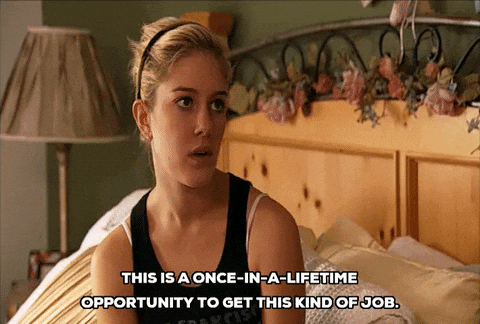 ---
#3. Heidi didn't crash Teen Vogue's Young Hollywood Party
This news actually shook me to my core. Heidi told US Weekly that she never even knew she was crashing Lauren's work event and it was all set up by producers.
"Early on, producers wanted real reactions within scripted moments. [In the first episode] I didn't know I was "crashing" Lauren's work party. The producers just told us to show up. After that, Lauren was like, 'Sorry you looked like the lame friend.' And I said, 'I don't care! I'm on TV, girl!'"
---
#4. Homeboy DID NOT wear combat boots to the beach
It turns out this whole storyline was a massive setup. What a shocker. Justin Bobby told the Reality Life With Kate Casey podcast that he didn't know he was going to the beach that day. "Me showing up in combat boots and stuff to the beach is just because they called me on my off day and asked me to actually shoot some scenes and I was with my boys riding Harleys," he recalled.
Furthermore, he said he also didn't ditch Audrina that day, which then led to Lauren saying that iconic line.
"They'd have Audrina bring her helmet so we could do arriving and departing scenes and then obviously I'm taking off by myself or with my boys on the Harley without her. So it's like, oh, perfect opportunity to seem like he left her."
---
#5. Audrina's friendship with Lauren and Lo was mostly for TV
No one should be trusted. Lo told US Weekly that her and Lauren's friendship with Audrina was just for TV. "Audrina wasn't friends with us in real life, ever. She just never had much interest in forming a genuine relationship. So there was an awkwardness that was apparent, and they [the producers] played into that." My heart hurts.
---
#6. Brody and Lauren were never a thing
Brody confirmed he never actually dated Lauren. "Lauren's a dear friend of mine, and it was pretty funny to have to live that reality. We were just friends," Brody told Yahoo. "We'd film a scene of us kissing or being in this lovey-dovey scene, and then right after it would be like, 'cut,' and we'd be like, 'great to see you,' and we'd go our separate ways."
I guess the few kisses they shared on the show was the only action going down. Why don't you just knife me right in the heart?!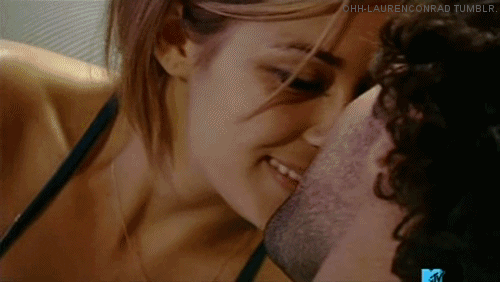 ---
#7. Brody didn't get with Jen Bunney or Audrina
In the same interview, Brody added that he didn't hook up with two other famous The Hills cast members. "I didn't have sex with Jen Bunney. I didn't hook up with Audrina. I didn't hook up with any of these girls," Brody told Yahoo.
---
#8. Heidi and Spencer's fights were just for TV
Spencer's sister Stephanie said in an interview with Heatworld that the couple actually didn't have any of those hectic fights IRL. "They looked at it as a job, they were making millions every season. No one wanted to see them happy," she said. "In 10 years I've still never seen them actually fight."
---
#9. Kelly Cutrone did not hire Stephanie for an internship
Kelly said in an interview on Artists On Demand Radio regarding Stephanie's short-lived internship: "I knew Lauren was going to end up firing her, and I thought that would be a really good experience for Lauren [on the show] to learn how to fire somebody," she said.
"I let Pratt work there knowing that she was coming in as the 'firing experience' for Lauren."
---
#10. Audrina was scouted to join the show
It turns out that random encounter between Audrina and Heidi in the first episode was weeks in the making. According to US Weekly, producers had spotted her hanging at the apartment pool and asked her if she wanted to join the cast.
Audrina spilled on how it went down. "[Executive producer] Adam DiVello told me I wasn't allowed to go to the pool for two weeks because they wanted us to meet on camera. I had to keep dodging the pool and lobby!"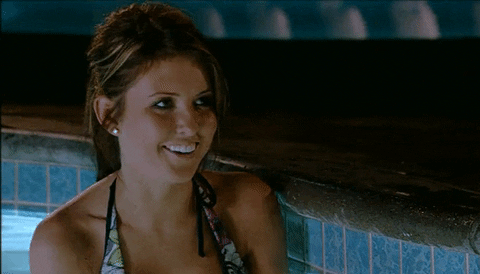 ---
#11. Spencer and Audrina never dated
Remember all that early Season 2 drama between Heidi and Audrina over Spencer? Yeah, fake AF. Spencer told US Weekly "The thing with Audrina was a complete fabrication. Producers just had us walk in together. I had picked up that she and Heidi weren't on the best terms, and Heidi and I had already gotten together and broken up the summer before that. So I was like, OK, I'll roll up over there."
In another interview with US Weekly, Audrina echoed Spencer's sentiments. "Oh, God, no! I did not have history with [Spencer] and this was one of the things that really upset me, and this was when I started distrusting the producers."
---
#12. That entire Justin Bobby and Kristin relationship was BS
That weird fling between Justin Bobby and Kristen in the final season was total BS. Kristin told US Weekly: "I never saw Justin when we weren't filming. He's a really nice guy, but he's not necessarily my type." She also said on Watch What Happens Live with Andy Cohen "I think I made out with him once, and that took a lot of convincing." Yikes.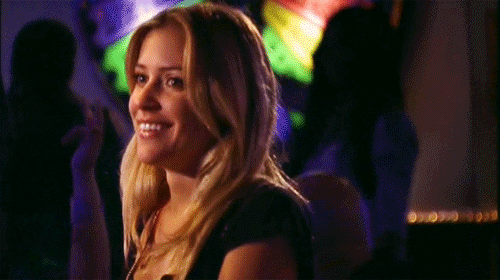 ---
#13. Spencer didn't kick Holly out of their apartment
This might be the most bonkers story of all. It turns out Holly was kicked out of her own apartment. Spencer said in an interview, "We never lived in that fake apartment — Holly did! All those times you saw me complaining about how she was there all the time, she was!" he told US Weekly.
"The producers would tell me to do crazy stuff and I'd do it. It was a bummer thinking I wouldn't be making millions eating lunch on camera. I'd say five percent reflected reality. We were good actors."
---
#14. Heidi didn't try to trick Spencer into having a baby
This doesn't come as a surprise. Heidi told told ET that the entire plot about her going baby crazy was fabricated. "I don't like tricking or manipulating people or things like that," she said. "I think that's a really important step, and I was way too young. I wasn't even thinking about kids then."
It looks like Spencer didn't need a male birth control pill after all.
---
#15. Everything involving Heidi and Spencer's neighbour Enzo was fake
This shit is cray. Heidi told BuzzFeed that everything to do with Enzo was staged."Obviously, he was a child actor! He did a great job." And Heidi and Spencer were living in HIS house.
"In Season 6 [Spencer and I] allegedly moved into a house, which was Enzo's house, so he wasn't a neighbour. We were, you know, in the other part of his house. And I think we threw him a party to add a storyline or something — I'm not really sure. Surprise! Heidi's baby-crazy!" she revealed.
"No, we didn't really move into that house in Season 6. We lived in our own house in the Palisades."
–
My entire life is a lie. What has this show done to me.