The Honey Badger Is Actually Going To Be The Best Bachelor Ever, Don't @ Me
A couple of weeks ago I jolted from staring blankly at my phone with a startling realisation.
No, I hadn't left the oven on. Yeah, nah my straightener was off too, all good there. My startling realisation was about The Bachelor. This may seem weird, but I spend most of my life thinking about reality TV, so it's not entirely uncommon.
But what I had realised was that I was on board with the Honey Badger becoming the next Bachelor. Not only was on I board, I was looking at him with new eyes. Heart eyes.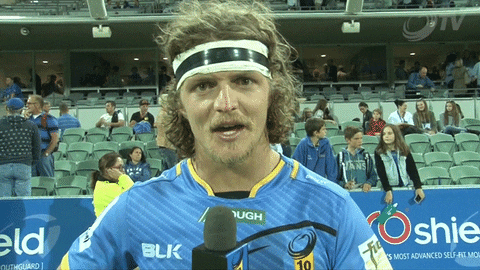 I immediately messaged my friend, as one does in these dramatic circumstances.
"I think the Honey Badger could get it?" I said.
"He's hot as bonk," my friend replied. (This is legit how he replied, please see the evidence below.)
In the last couple of days Network Ten has started airing promos of Australia's latest Bachelor, and yeah, they're weird as hell. But also, the show looks fucking FUN.
Gone are the days of the shirtless slow-mo promo of a forlorn Bachelor walking down the beach, hair still dripping, sadly rubbing his 8-pack while lamenting about never finding tru luv. The Bachelor, yes, has grabbed a well-known Aussie to be the face of it this year but even though he may be famous, Honey Badge is not your usual cookie cutter Bach Bro.
Here's why he's actually the perfect fit:
1. He has a personality
Say goodbye to the bland white bread Bachelor variety, it's time to spice things up!
---
2. He's going to be awkward AF but it'll bring the lulz.
Remember how fun it was watching Tara last year? And Sophie? We love us some awkward bogans!
---
3. He's got a stellar vocab
C'mon, as if it's not a little endearing.
---
4. He still looks good without a shirt on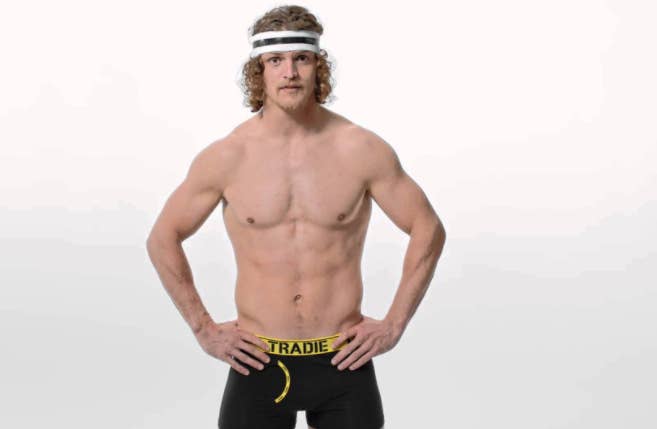 I'm not against the strange '80s look. He pulls it off. Just sayin'.
---
5. Anything is better than watching another season of someone like Blake Garvey or Richie Strahan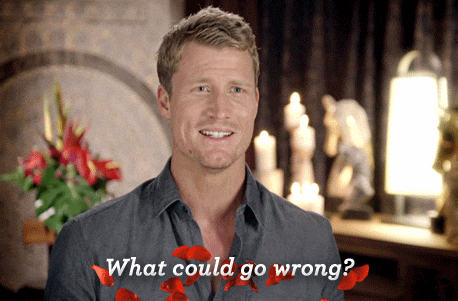 I think I spent those seasons permanently asleep. Not cool bananas.
---
6. He's the epitome of the every day Aussie bloke, but is a softie deep down
Find you a Bach that's footy in the streets and roses in the sheets.
Get Punkee's Bachelor Recap Alerts!