YES: 'The Originals' Final Season Upped The Caroline & Klaus Storyline For The Fans
Candice King (AKA Vampire Diaries' sweet bby angel Caroline) has spilled that her role in the final season of The Originals was upped from a single episode to five because they have heard our need for Caroline and Klaus content.
The only good thing about The Originals getting cancelled was the promise of Caroline and Klaus reuniting for a final farewell. The chemistry between the two is undeniable. They belong together and that is fact. The Klaroline ship has inspired a very motivated fandom to campaign for their happy ending and you know what, it might actually happen.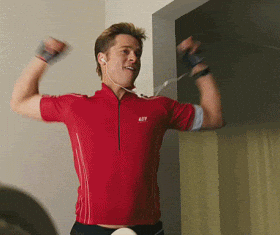 Everyone's been very careful to not give away too much or make any promises but Candice King dropped in a recent interview that they rewrote and extended Caroline's appearance in The Originals to satisfy the fans. Candice told NKD Mag:
"When Vampire ended, it was just supposed to be a quick little pop-in to say goodbye to the Caroline and Klaus storyline for the fans,'
But thanks to the fandom's desire for more Klaroline, and a few bottles of wine with the showrunner Julie Plec, Candice has ended up in five episodes instead of one. Hallelujah.
"Julie Plec always had a very clear idea of what she wanted for Caroline and Klaus together," Candice said. "It wasn't exactly always in line with what the fans wanted for those characters…she wrote very important moments that she wanted for those characters, but I think she also gave a lot to the fans and what they wanted to see."
There is no guarantee that we'll be getting the Klaroline happy ending that we want and deserve but we will at least be guaranteed five episodes of Caroline in The Originals final season.
So WELL DONE team! Asking nicely and incessantly for what we want has PAID OFF.
please give us our klaroline endgame miss plec

— chloe (@kimtcehyngs) July 20, 2017