Literally Just A Thirsty Post About David From 'Australian Survivor' To Distract Us From Everything Bad
We're all going through tough times right now, and it's important to try and search for the positives in life.
Maybe it's making your morning cup of coffee, a Facetime chat with your friends, or the opportunity to catch up on Vanderpump Rules during your lunch break without your boss knowing.
Or maybe it's just the fact Australian Survivor: All Stars is still on and Very Hot David is still going strong, brightening up our screens numerous times a week with his cheeky attitude and ridiculous good looks.
You may think I'm projecting on you right now because I'm bored and lonely and you may be right – but you still clicked through to this post after reading the headline so let's just realise we're all on the same side here.
That side is celebrating the Golden God himself. Because while everything feels bad and sad right now, we need to seek out happiness and sometimes that's truly by just looking at David's abs.
Here's just a whole bunch of pics and GIFs of Australian Survivor's David that distracted us from the current global crisis for approximately three seconds.
1. David looking cheeky.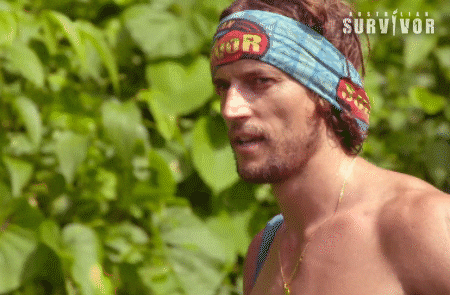 2. David looking ripped.
3. David pretending to give a shit.
4. David holding all the power aka the ultimate turn on.
5. David… well…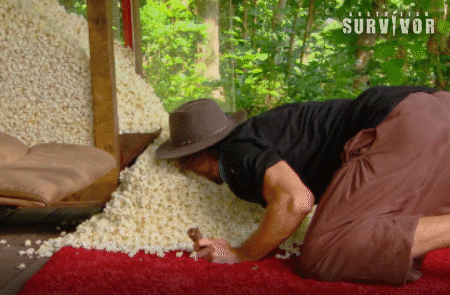 6. David professing his truth.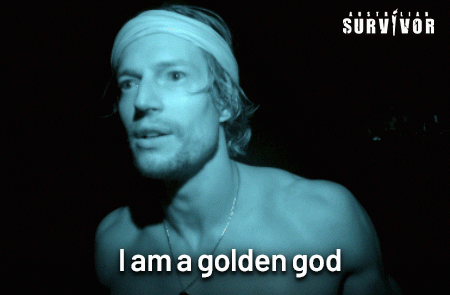 7. Da– sorry I've forgotten how to string sentences together.
8. David keeping himself amused, something we could all learn from.
9. David looking charming even when looking goofy.
10. David rocking this whole look like no other.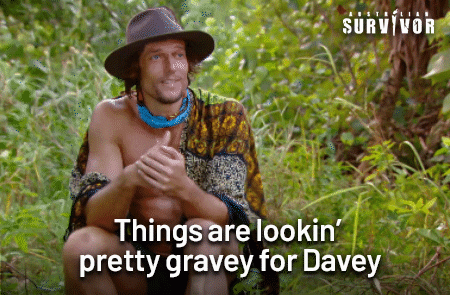 11. David faking deep distress.
12. David just hanging out and social distancing.
13. And most importantly, David making it to final four in Australian Survivor: All Stars.
Thank you for your services, David.