Three Bachys Just Walked Off Set On 'Bachelor In Paradise' & Viewers Are Confused
Tonight's episode of Bachelor In Paradise has started off weird as hell, with the random introduction of some new Canadian dude (just when we got rid of one, eh?) and then three OG bachys Michael, Lisa and Luke deciding to walk off the set. Wtaf??
Fresh from giving Lisa a rose at last week's nail-biting ceremony, Michael continued to bang on about his feelings for her to errr… anyone that would listen. Finally, when Michael asked Lisa her feelz, she told him she was happy with Luke and that he needed to meet someone else.
Luke and Lisa are our precious second fave couple. Mikey: kindly step off.
Step off, he did. But rather than wait for a new potential love interest to arrive, Michael walked off the island??? We don't fully understand why???
So Michael is leaving because he is going after a girl who is fully into another guy but is trying to turn it around to say he's he victim? #BachelorInParadiseAU pic.twitter.com/cdcyO9XXCQ

— Dylan McDylanFace (@DylanMatthews91) April 16, 2018
I wish Michael all the best in finding love & a singlet that fits. #BachelorInParadiseAU ????

— Ruby (@MissRubyRed1977) April 16, 2018
Michael: I'm a celebrity, get me outta here!!!!

Producer: Michael um i-

Michael: WHERE'S JULIA??

Producer: just get in the car#BachelorInParadiseAU

— Brodi Lucas ???? (@brodilucas) April 16, 2018
I leave the room for 2 minutes to go pee and Michael has gone?
Fine. As long as I haven't missed any precious Apollo or Tara time. #BachelorinParadiseAU

— Anouska (@AnouskaHaaket) April 16, 2018
Just when we were left reeling from Mikey's early exit, Lisa served Luke with a doozy: she wanted the two of them to leave Fiji together… straight away. Huh? Why? It seemed pretty out of the blue and unnecessary.
While initially Luke seemed not entirely keen, he eventually agreed to leave with Lisa. And with that, one of the island's most interesting couples LEFT our telly boxes.
Viewers are pretty confused about it all tbh.
I actually don't understand why Lisa had to leave??? Did the producers tell her they needed a spare bed?? #BachelorInParadiseAU

— Hannah Turner (@Heeerner) April 16, 2018
Why the hell are they leaving? It's a free holiday. With Apollo to look at. #BachelorInParadiseAU

— Nicole (@prongslinson) April 16, 2018
Is anyone else confused? I'm confused. These people have too many issues #BachelorInParadiseAU

— Holly Licuanan (@hollyslicuanan) April 16, 2018
This has definitely turned into The Hunger Games tonight – 3 down and still the main event (Simon vs. Elora) to come!!! #bachelorinparadiseau

— AtomicNicky (@AtomicNicky) April 16, 2018
Can we bring Davey and Flo back to replace them? Asking for a friend.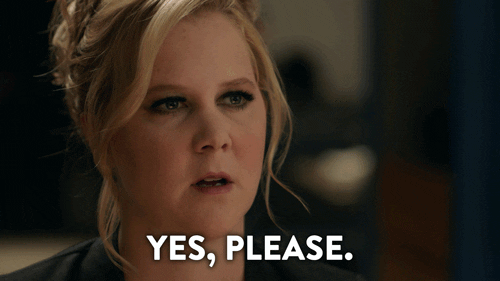 Get Punkee's Bachelor Recap Alerts!