I Learned 8 TikTok Dances In A Day Because I No Longer Have A Life
You're lying to yourself, if you can say that during lockdown you have never considered learning a TikTok dance. There's no need to feel ashamed. This is a safe space.
Whether you're keen to keep fit, or release some pent-up frustrations from days of doing nothing in isolation, TikTok dances are fun for everyone — and there's literally hundreds of routines to learn.
Over the past few weeks as lockdown persists, it seems like every second influencer has become a professional TikTok dancer. However, some of the dances these people perform are extremely complex, and we can't all be a Beyoncé backup dancer. Routines like 'Savage' and 'Renegade' might be hugely popular on TikTok, but they're also crazy difficult to do for dancing novices.
So on a particularly slow day (aka every day of my life right now), I decided to learn as many relatively easy TikTok dances as possible. I ended up learning eight in total, and I reckon anyone could also learn the below dances.
All you need is some free time, a lot of patience, and very little self-respect.
#1. 'Goodmorning Tokyo X Ahi'
Let's start out slow. This is probably the easiest dance that I've ever done. It's basically just swaying from side to side, then adding arm movements every four counts. If your uncoordinated lump of a body can't do this dance, there's no hope for you.
This was easy-as-shit. NEXT.
#2. 'I Got Muscles Like Superman Trainer'
Another easy TikTok dance, this one I mastered in about 15 minutes. It's slow, so easy to follow, and while the 'stomp, stomp, stomp' at the end gets a bit faster in pace, I still reckon anyone could do this dance.
The robotic movements at the beginning honestly felt like an extremely basic cheerleading routine. Here's me trying it out: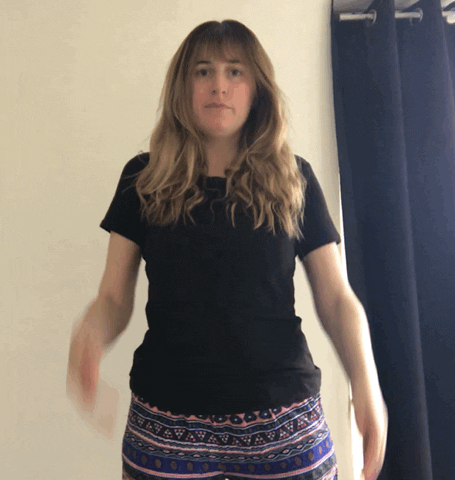 I'm a big, strong boy.
#3. 'The Git Up'
Full disclosure: I do actually know this dance, in fact it's the first TikTok dance I ever learned. But I haven't done it since it exploded in popularity back in 2019, so I was definitely rusty. If you're going to learn a TikTok dance, learn this one because it's just straight-up iconic.
It might look complex, but after a few practices the movements eventually blend together and it's relatively easy.
It has a real Steps '5, 6, 7, 8' feel, and you'll be shuffling and yee-hawing in no time.
#4. 'Blinding Lights'
This looks super-complex when you first watch it, but it's actually pretty easy. The dance involves essentially the same leg movement over and over, so only your arms need to learn the routine. The real skill is getting your legs and arms to move in sync, which takes a while to perfect.
I got this dance down in about 20 minutes.
#5. 'Say So'
This dance inspired by Dojo Cat's 'Say So' is one of the most popular on TikTok, and it looks much harder than it actually is.
The movements are kept simple so people can interpret the dance in their own way, like @sofiawylie below, who gives the routine even more attitude.
I learned a much more vanilla version of the dance, and I don't know why my left arm is stuck in the air like that either.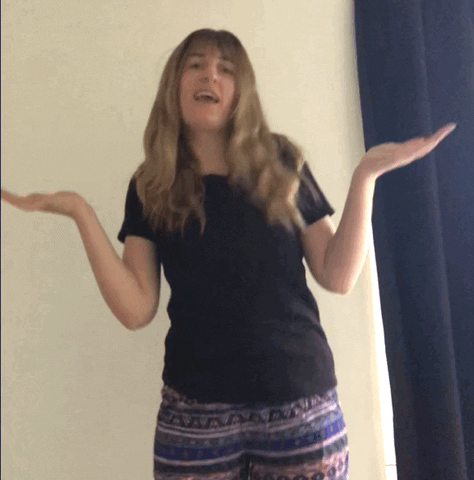 Ngl, I'm obsessed with this dance, and find myself breaking into it at random times throughout the day. My cats have never been more confused by my presence.
#6. 'Like That'
Another Doja Cat song, this one is a quicker pace but still easy enough to recreate once you break down the choreography. It's a lot of the same movements: wrapping your arms around your head, clicking, and plenty of cat claws.
If all else fails, I just show my imaginary cat claws and hiss. Again, my own cats probably wish I could actually go into the office and get away from them.
Once you get into the swing of this dance, it's not too tricky. I got the gist of it in under 30 minutes.
#7. 'The Box'
I found this dance harder to do than it probably needed to be. While I could complete the movements, for some reason I just looked extremely awkward, and couldn't get into the flow. Watching myself in the mirror, I became concerned I was having a seizure.
I found the sharp krump-like movements awkward to do — my body simply cannot move like that — and I ended up looking like Hayden Panettiere in Bring It On: All Or Nothing. I simply cannot krump. I have brought shame upon my family, meaning: me, my three cats, and my dusty copy of Save The Last Dance on DVD.
In the end, it took me over an hour to fully master 'The Box'. Yes, I can do this dance. No, I don't look good doing it.
#8. 'Cannibal'
This one is the most advanced on the list, and it was truly my Everest. I see 'Cannibal' on my TikTok feed all the time, and I've always wanted to learn it, but knew I'd need to find a good hour to really get my head around the choreography. It is tricky but believe me: it's doable.
It might seem quick, but the movements are simple and pretty literal — like feeding yourself a plate of food as Kesha sings, "I'll eat you up" — so it's easy to remember as you go along.
Here I am recreating the "eat you up" line! Dinner time!!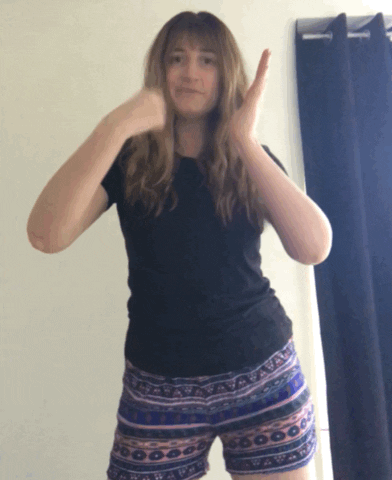 Funnily enough, this is also a visual representation of what I've been doing during lockdown.
I'll admit 'Cannibal' did take me over an hour to learn, but once I got through it all without any mistakes, I was left with a warm and fuzzy feeling of accomplishment.
Who says you can't feel productive as hell while in iso?! Absolutely no regrets. Shall I learn another TikTok dance tomorrow? There's nothing else to do!! I don't see why the hell not?!