Timmy Chalamet & Ansel Elgort Win Most-Liked Oscars Selfie BC They Are Perfect
And the award for 'Most-liked Oscars Insta Selfie 2018′ goes to…Ansel Elgort ft. Timmy Chalamet and (kinda) Armie Hammer. Turns out being young and cute gains you a lot of social capital.
What an honour for some of our fave young bloods to take the gold in the Oscars' social media category. Sure, it's not a real category but there's something deeply satisfying about raking in more likes than all of Hollywood's biggest names with your humble throwback Oscars selfie, and these boys have gone and done it.
Coming in hot at over one million likes, old school chums and Hollywood young heartthrobs have stolen the show (and our hearts).
Let's all appreciate the fact that Elgort, who was 2017's Baby Driver and the ideal BF in that faulty stars movie, and Call Me By Your Name hottie Chalamet literally went to the same school. In the same freakin' year??? What are the chances??? LaGuardia High School…you guys are doing something very right.
Let's also take a moment to appreciate Timmy's suit. This boy is too good to be true. Them genes, tho.
Timothée Chalamet Lights Up the 2018 Oscars in a White Berluti Suit pic.twitter.com/ONtGygH4Xy

— Lookbook (@lookfearlis) March 5, 2018
Meanwhile, (31-year-old) mate Armie Hammer is over here like…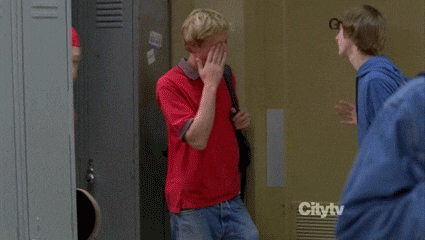 Bless you all.
Get Punkee's Bachelor Recap Alerts!