Tinder Reckons They Know Who You're Swiping Right On Based On Your Star Sign
If you've turned to apps like Co–Star or The Pattern more than usual in recent times just to try and find some semblance of hope, you're not alone. So it's not surprising that data from dating app Tinder shows Aussies searching for their one true love are increasingly using astrological signs in their swiping quest.
Consistently appearing as one of the top profile features on Tinder, 29% of 18-25-year-olds are more likely to call out a star sign than their older counterparts. But does your star sign really say anything about your dating compatibility with other Tinder swipers?
Tinder has looked at its global data to find out just how the star signs are battling it out on the dating front – and it turns out, not a lot of us are swiping right on our own star signs… unless you're a Taurus, which makes perfect sense to me. If you know, you know.
So who are you most likely to match with? Let Tinder tell you that.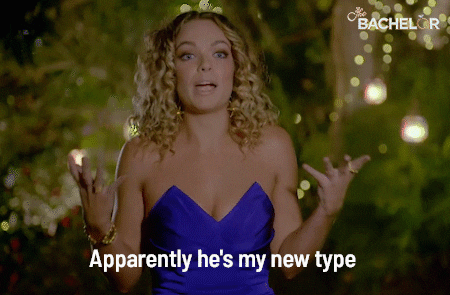 Aries, most likely to match with Libra:
A natural-born leader, Aries are all about leading the way. Their bio is most likely to be the one about loving adventures and crammed with every interest they've ever had. Libras are also most likely to match with Aries. Libras appreciate balance and logic, and like to get things done (something that their higher right swipe rate proves, apparently!).
Taurus, most likely to match with… well a Taurus:
A Taurus wanting one of their own? Unheard of. Not only are Tauruses the keenest swipers, they're also the fastest to respond to messages. To each other I guess. You do you, Taurus.
Gemini, most likely to match with Aquarius:
A Gemini loves an emoji in a bio, and probably mentions travel too, but aren't prone to swiping right often, so keep that in mind Aquarians.
Cancer, most likely to match with Aquarius:
Popular little Aquarius! Cancers are an empathetic sign, and are after that genuine connection, so much so that it's probably in their bio. Their biggest flaw is their slow response time to messages, so keep that in mind if your Cancer is taking a little while to reply, they'll get there eventually.
Leo, most likely to match with Aries:
OK, I'm a Leo and I've never dated an Aries IN MY LIFE. But am I single because of that? Well maybe. Leos are the most likely to drop their star sign in their bio because there's nothing a Leo loves more than being a Leo.
Virgo, most likely to match with Scorpio:
Virgos may run at any bio that states "spontaneous adventure" and they're also the least likely to state their star sign in their bio, which isn't a bad thing, right? A more reserved sign, the quieter Virgo matched with the passionate Scorpio may be a case of opposites attract but for some reason it just works. (Scorpios are also more likely to swipe right on Virgos, so the data wouldn't lie to us.)
Sagittarius, most likely to match with Capricorn:
Two signs also both most likely to swipe on each other, the Sag is likely to make the first move and while the Capricorns have the fewest swipes of any sign (both left and right) it's apparently a match made in heaven when these two do find each other.
Aquarius, most likely to match with Sagittarius:
While the Sag might be more likely to swipe on the Capricorn, the Aquarians are swiping right less often but saving a lot of those right swipes for their Sag mates.
Pisces, most likely to match with Aquarius:
Pisces love feelings and are super inquisitive and emotional beings. They're one of the slowest signs to respond to messages but they take the time to make sure their response shows that they're thoughtful beings, so you can't fault them there.
–
If you need me, I'll just be here wondering why no one wants to match with a Leo.