HOLY MATRIMONY: Say Yes To The Dress Is Coming To Australia
In a perfect world, wedding dress shopping would be an easy task to complete, like picking out a roll of dunny paper from your downtown supermarket.
However as many of you probably know…it is NOT. It can be impossible trying to find the perfect dress within your price range; while simultaneously finding one that your parents give their mark of approval.
If you enjoy watching the d-d-drama unfold as brides-to-be and their friends and family help pick out their wedding dress, then get ready because American television show Say Yes To The Dress is coming to Australia and will begin shooting in Sydney… THIS YEAR.
There will be carnage.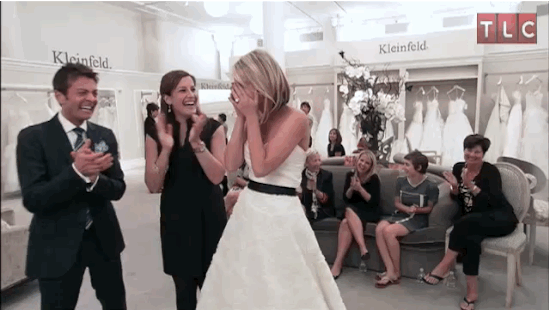 Couture wedding gown designer Adam Dixon will host the Australian show, which will air on TLC and be filmed at one of Australia's leading bridal salons- with the help of bridal consultants to make sure that each bride finds the bossest wedding dress.
If you're nuptials are coming up, and you would prefer to wear a wedding dress than an old dirty potato sack, you can register your interest on the TLC Australia website.
Header via CRH Photos.