Some Texts Between Dean & Tracey From 'MAFS' Have Been 'Leaked' & It's All A Bit Suss
You would think that the drama from Married at First Sight would be done and dusted by now but it turns out NOPE.
On the back of Tracey revealing she had dumped Sean, the Daily Mail has obtained some "leaked" text messages showing Tracey trying to get back with Dean – while she was allegedly still dating Sean.
*Gasps!* Escándalo!
You can read the messages below. It looks all kinds of fishy to me, tbh.
Something feels a bit off here. This isn't exactly screaming "normal exchange with an ex!". However, when contacted by the Daily Mail, Tracey said the text exchange is indeed real, but it happened late last year.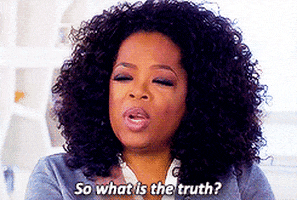 But who are we to judge, hey? Both Tracey and Dean have become fairly accustomed to selling their stories. They're not exactly shying away from the spotlight and begging for their privacy:

We get the vibe that Tracey might have something up her sleeve and that this is all v much just a game to keep their names in the media.
But as long as we get to obsess over all this tea being spilled, we're happy to continue playing.
Get Punkee's Bachelorette Recap Alerts!