Tyra Banks Pretending To Faint On 'America's Next Top Model' Lives In My Brain Rent-Free
Things That Live In My Brain Rent-Free is a column where writers discuss the things they'll never move past, and will happily bring up at parties and dinner gatherings for the rest of their lives.
America's Next Top Model has plenty of cooked moments.
There was the time Tyra pretty much forced a contestant to get her tooth-gap closed, there was the time Tyra made these contestants walk in unwalkable shoes just to see them fall over, and of course, there was the time Tyra yelled at a girl because she was "rooting" for her.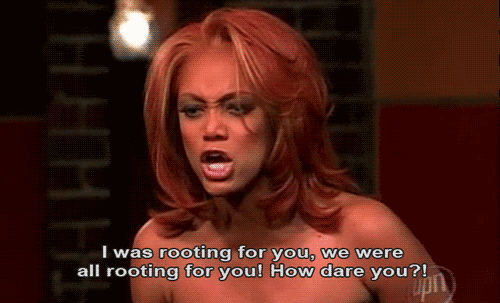 But, none of these moments come close to the iconic legacy of Tyra pretending to faint.
For this moment, we're casting your minds back to Season 6 Episode 6 aka "The Girl With Two Bad Takes." In this episode, we got iconic CoverGirl commercial moments, we got improv lessons at The Groundlings, but by far the most iconic was Tyra's stunt at the start of the episode.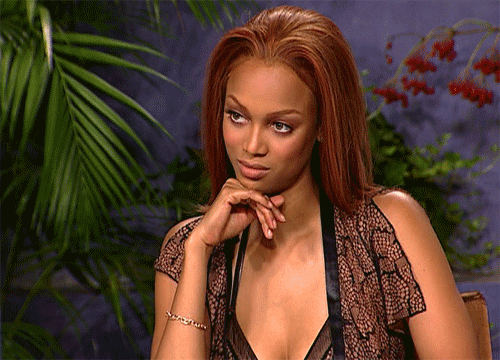 Let's Recap Tyra Banks' Most Iconic Incident
At the top of the episode, Tyra Banks comes to visit the girls but acts very exhausted. "Ooooh, I've been working so hard, I'm so tired you guys. I feel… I'm so sorry you guys, I don't mean to be weak in front of you, I'm just so lightheaded," Tyra said.
It's at this point that Tyra serves us the acting moment of the century. I'm not even kidding. This was like an Oscar-worthy moment. So much so that after Tyra said the above statement, one of the girls starts to get really concerned and says, "Can somebody bring some water?"
As Tyra Banks – in full Best Actress In A Comedy / Reality TV program mode – stands up, she immediately "faints" and falls to the floor. It's at this point that chaos ensues. You just hear "NO, NO, TYRA PLEASE!" and "CHECK HER PULSE, CHECK HER PULSE!" After this, Trya composes herself and tries to get her breath back before yelling "TODAY WE'RE GONNA BE LEARNING ABOUT ACTING."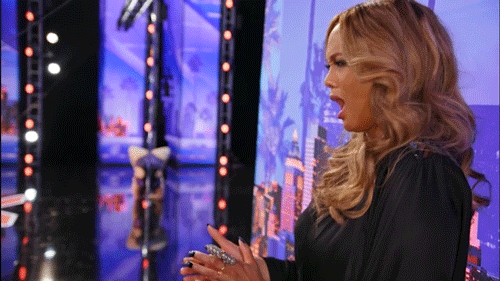 And the cherry on top of this scene, is that after Tyra says this, one of the models says "Today, we're going where?" You could not write this comedy. You really, really really can't. Check out the clip in its entirety here:
And as a result, this meme is extremely memeable and we've gotten in on the fun.
View this post on Instagram
Thanks for this Tyra Banks, this video lives in my head rent-free and I'm significantly happier because of it.
Speaking of Tyra Banks, where the hell is that Life-Size sequel?