This Uber Driver Made Tailored Playlists For Every Genre Of Rider & You've Been Seen
Some Uber drivers just pick you up and drop you off, but this Uber driver has upped the game with these brilliantly tailored playlists and everyone is going wild for them.
If you're a frequent rider, you'd notice that the major factors that can be annoying about the aural experience of catching Ubers, include:
1. Shit music
2. No aux chord???
3. Getting into an Uber to find that your driver isn't listening to any music and then proceeding to ride in silence while you awkwardly contemplate asking to put the radio on.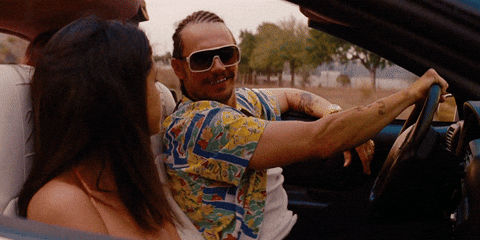 Well, this Uber/Lyft driver in the U.S. makes sure all his customers have a great time by quietly stereotyping them and then providing a suitably tailored musical experience.
TJ Jones tweeted about his tactic to generalise his riders into one of eleven 'types' from 'fucking hipsters' to 'white dudes who look like they like rap'. The playlists are on point.
So I just started driving for uber and Lyft and I've been getting a lot more compliments on my music since generalizing my passengers by 1 of these 11 playlists pic.twitter.com/WhX1O5wZ4b

— ???? (@TEEJUS___) February 25, 2018
People are going wild for TJ's mad skillz and tbh he has a gift.
Between 'Fluorescent Adolescent' and Kendrick's 'Loyalty ft. Rihanna', the 'basic 20-30s' is absolute perfection. If being mainstream is wrong then I don't wanna be right.
Meanwhile, TJ is out here riding around white boys with rapping aspirations and just trying to make them feel at home with the culture they so wish they were a part of, but never will be.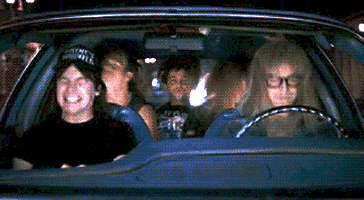 'White dudes who look like they rap' brings out lotsa Drake and lotsa Kanye because disillusioned would-be-rappers eat that shit up.
The playlist 'quiet people' shows that TJ understands that sometimes, we ain't got no time for small talk in transit. Thank you for understanding us.
i want an uber driver who will play that quiet ppl playlist while we ignore each other https://t.co/skzJFbBgU1

— :$ (@itsmyfauIt) February 26, 2018
TJ is riding that wave to viral fame with absolute eloquence and is down to answer fan questions and tell you what playlist you are. Like a fortune teller of stereotyping and musical curation, TJ is a damn genius.
When asked why there is no "hype up for drunk white girls 20's" playlist to be seen yet, TJ promised there's some gooooood shit in the pipeline. Looking forward to THIS.
Working on it https://t.co/M7LgMH3LGr

— ???? (@TEEJUS___) February 26, 2018
Also, TJ is a clever f***er and is having a red hot go at making sudden internet fame and legitimate musical curation into something lucrative. Onya TJ.
While ur all here… my Venmo is @teejus and PayPal is https://t.co/IXRpg4lyL8
Send me $5 if you want to know which playlist I'd pick for you ????

— ???? (@TEEJUS___) February 26, 2018
If Spotify wants to step in and give $$$ where it's due…
Get this man a job as playlist curator @Spotify https://t.co/wId4fMBCKL

— tuck (@Tuckers__Tweets) February 26, 2018
TJ Jones, you have just take Uber driving to a new level.
Get Punkee's Bachelor Recap Alerts!