Your Weather Forecast For Christmas Is Here And It's Going To Be All Over The Shop
With one week until Christmas, we've now got our first look at what the weather gods have in store for us all.
Turns out Christmas day is going to be a mixed bag with warm temperatures across most of the country on Christmas Eve, followed by storms, lots of clouds and a fairly moderate day for most main cities. We've digested all the info on WeatherZone to get the low-down on the deets.
At this stage, it looks like it's still safe to prepare a BBQ or seafood feast but depending on how it changes in the leadup to the 25th of December, you might want to rethink it and go for the Roast option.
Here's the Christmas forecast as it stands:
Melbourne
Christmas eve is looking stormy, but Melbourne's weather isn't too shabby on the big day.
It looks like it will be mostly sunny with a low of 13°C – rising up to a peak of 24°C throughout the day. There's a low likelihood of rain, so it should be pretty decent to crack out the BBQ and cook up to your heart's content.
Sydney
Chrissy eve is looking hot and sticky with a high of 34°C but it'll likely cool down in the evening with an 80 percent chance of rain rolling through with an estimated 1-5mm on the cards.
On Christmas day itself, Sydney is set for possible showers and overcast patches. Temps will be fairly consistent with a low of 21°C – rising up to a high of 24°C. It'll be a day of playing musical chairs between the indoor and outdoor setup, but there's still plenty of time for these unpredictable conditions to change.
Adelaide
Coming off showers on Christmas Eve, the weather will turn up on Christmas day to a solid 25°C. It's unlikely to rain but will be partly cloudy. Get ya Barbie gas sorted, you're in the clear for a fry-up.
Brisbane
Brisvegas is set for a beauty! A high of 33°C with a toasty low of 21°C. Not too much rain on the cards and all round genuinely good festive weather. Enjoy m8s!
Canberra
Coming off the back of a 36°C scorcher on Christmas Eve, the nation's capital will bounce back with a low of 14°C and a high of 25°C for the main event. There's a good chance of rain on the cards but it might all be over before Christmas lunch if you're lucky.
Darwin
Darwin will have classic tropical conditions. The forecast calls it mostly cloudy with showers, a chance of a storm and a warm high of 32°C. Brace yourselves for a blood hot and wild ride.
Perth
It'll be nice and sunny in Perth with a low of 18°C up to a high of 33°C. No rain on the cards and ideal BBQ weather.
Hobart
Hobart will be partly cloudy with a low of 10°C peaking at 20°C later in the day. In these conditions, you might be better off with a roast, maybe even an open fireplace to sit around.
Merry Christmas doods!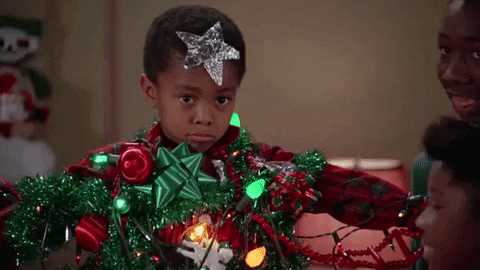 Get Punkee's Bachelor Recap Alerts!