WATCH: Live-Action 'Christopher Robin' Trailer Is Here & Winnie The Pooh Is A Hot Mess
Step aside Paddington Bear, our OG bear pal is making his big screen comeback. The one and only Winnie the Pooh still has our hearts but tbh, he's looking a lil different.
Honestly, I never expected to see Winnie the Pooh in a live-action film set 30 years after his youthful adventures with Christopher Robin. But Disney just dropped the teaser trailer for Christopher Robin, and it looks like time has not stood still for both Christopher and Pooh Bear.
Pooh ain't a pretty picture.
pooh looks like a neighborhood crackhead who'd knife you in the gut for fun without hesitation….crop top king would fuck paddington's classy boi ass up in round 1 with 30 seconds on the clock. no sweat. pic.twitter.com/0kPv9mzmUy

— f thot fitzgerald (@dracomallfoys) March 7, 2018
In spite of the fact that Pooh animated as an IRL stuffed animal is kinda odd and a bit haggard looking, he's also pretty damn endearing. And Ewan McGregor's boyish charm is perf for a grown up version of Christopher, so we're here for it.
In the movie, Christopher Robin is a father and husband, who is spending too much time working an office job and not dedicating enough time to his fam. So Winnie the Pooh comes back to remind him of all the delights and adventures life has to offer! Hellz yeah, Pooh Bear!
The best part is that while the voice cast for the Hundred Acre Wood animals (bring on Eeyore!) is mostly big stars, Pooh could only be voiced by Jim Cummings, who has been the familiar voice of Winnie the Pooh since 1988. His unmistakable croak is bringing back all the feels.
The film is directed by Marc Foster, who brought us tearjerker Finding Neverland, so the chances of eye-leakage while viewing are very high. You've been warned.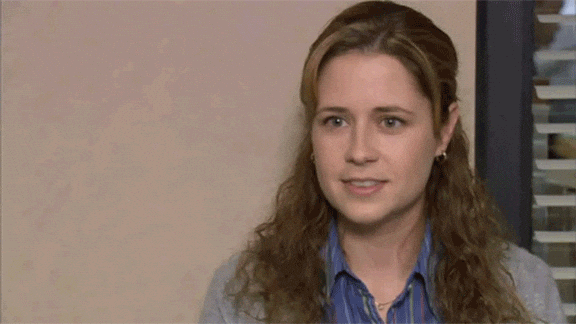 It seems like the film has a pretty damn meaningful bottomline that Pooh Bear is returning to dish out, so prepare to be served. As Foster told Empire,
"Ultimately it's about the time you spend. Time is all we have in this life, and we decide where we're going to spend our time. Spending our time entirely on work deprives us from time we could really spend with the people we love."
Keen for this! Check out the trailer for yourself:
Christopher Robin is set to be released later this year.