10 Dating App Bios From Straight Men To Make You Resent Your Heterosexuality
Simply existing as a straight woman on dating apps has never been easy.
Attempting to date using apps like Tinder or Bumble often involves navigating non-stop NSFW messages, negging, 'Nice Guys', and not to mention having to scroll through profile after profile in search of anyone, well… normal.
It's a jungle out there. Dating apps have now existed for so long that many users have become jaded, and I've been noticing more and more that straight men appear to be channelling their frustrations into their profiles. Some men are just very angry and bitter about women in general. Maybe they had a bad breakup, or bad experience online, but they're taking it out on all their potential matches.
There are some dating app profiles that are so bad, they'll have you probably wishing you weren't stuck dating straight men. And thanks to Reddit's r/Tinder and r/TinderBios, we've rounded up some of the worst offenders.
If you're wondering why you're still single, look no further than these below posts as proof that straight women have it especially tough.
10 dating app bios from straight men to make you resent your heterosexuality:
---
1. This man who begins with the worst question a dating profile can start with.
2. This man who simply wants to be taken care of and rehomed like a stray dog.
Not sure if this is the best or worst profile I've seen…. from Tinder
3. This man who just… really hates women.
Is this some kind of copy pasta I'm unaware of? If not, might be the worst profile from Tinder
4. This man with a very specific (and problematic) set of preferences.
The audacity of the unattractive man who wrote this in his bio from Tinder
5. This man who has probably never met a woman who hasn't rejected him.
6. This man who thinks he's in a position to teach woman how to be successful on Tinder.
There's so much wrong with this bio, idek where to start 💀 from Tinder
7. This man who appears to have ulterior motives to get a discounted Harley-D.
8. This man who probably should have picked a different image to accompany such an X-rated profile description.
take your fucking kids off tinder. seriously. xrated bio with a picture of a young child. from Tinder
9. This man who thinks he's funny but he's the only one laughing.
Man loves beef from Tinder
10. This man who can't be helped.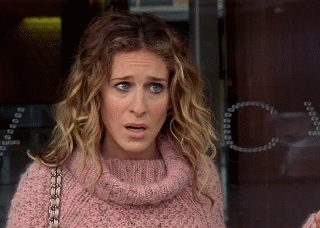 –
Seriously, being a straight woman online is just not a good time! We have suffered enough!