This Reddit Theory About Love's Husband On 'You' Is Super Disturbing
Aside from mingling with fam/friends/pavlova, for many of us the Christmas holidays were for binging Netflix's wild second season of You, and a new Reddit theory about the series has got me losing my goddamn mind.
Major season two spoilers ahead…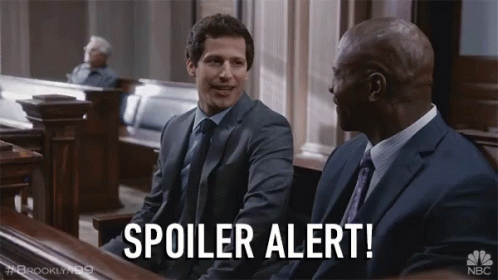 Now that the dust has settled on the bonkers revelation that Love Quinn was also a psychopathic killer, Reddit user @byrd82 has put forward a theory that her late husband did not die of natural causes — Love killed her husband.
"I just finished watching S2 and had a thought I'd like to share regarding Love and her previous marriage. When Love's ex-husband tells her he is not interested in having a family, she is disappointed. He becomes ill shortly after. We are told he was ill with a stomach issue, and that after 'tests' they never find out what killed him.
"Two main plot points of this story are that Love is a baker that often bakes when she is frustrated, and that she also desires a family. Does anyone else believe Love likely poisoned her previous husband because he would not give her a family? We are given a clue when Joe is presented the muffins in the cage and is fearful of poison.
"This would be a pivotal plot point as it would be evidence that Love would kill for selfish motivations, and not just protecting those she loves."
The theory that Love killed her husband is also popular on Twitter.
*Mad spoiler*

But like we all agree Love poisoned and killed her first husband bc he wouldnt give a baby right. .. #YouSeasonTwo pic.twitter.com/MJfUo5vqdz

— EyeHateitHere (@BlahblahBeaa) December 28, 2019
Started You season 2 on Netflix and I'm finishing up on episode 1… Love poisoned her husband didnt she? She said 'he got sick and they couldnt figure out what was wrong" so I'm guessing she killed him? 🤔 Here start my theories! I question everything 😂

— Rebekka-Mary Darling (@RebekkaMary) December 29, 2019
Many people agree with the Reddit post. "Women commonly use poison as a weapon," user @SpecialK324 added. "Also also, she seemed a bit shady when she told Joe that they 'never figured it out' when referring to her hubby's illness. Also also also, when Milo blurted out that she should have realised that her hubby was sick earlier, she also reacted a bit shady."
However, user @kotabear10 made a point that contradicted the theory. "The only thing that throws me off is that in the flashback she asks how long he's 'known' and he says '8 weeks'. I feel like if it was some unknown Illness where he was just presenting symptoms, he wouldn't have said it like he got a firm diagnosis of something bad 8 weeks ago."
I don't think (or at least I hope) Love killed her husband. It seems too obvious and the suspicion is too guided by the show. If she did I almost want to say it's lazy writing. https://t.co/QUg0LplPHg

— lij (@lijtpotts1022) January 1, 2020
It does seem a bit weird that Love was so shocked when she found out her husband had been lying about his sickness. "What if she has Munchhausen syndrome?", user @LexisZolli queried. "What if she was afraid of her husband leaving her so she has been poisoning him the whole time they were together. What if the only way she would have stopped poisoning him is if he agreed to have a baby with her, therefore entangling himself more permanently in her life."
We will have to patiently wait to see if season three of You gets the green light, so this mystery can be solved and we can all be put out of our misery.
It think Love killed her husband and y'all can't convince me otherwise

— marian♕ (@Mvriaan) December 29, 2019