'13 Reasons Why' Star Dylan Minnette Finally Spilled The Scoop on Season 2
Content Warning: This post discusses suicide.
Since Netflix's hit show '13 Reasons Why' was confirmed for a second season, we've been thirsty for any and all S2 goss but coming up pretty dry. Finally, Helmet has shared some insider info about what to expect.
While 13 Reasons Why was instantly super popular, it also caused a lot of controversy for their arguably problematic portrayal of suicide, mental health issues and bullying. So it makes sense that they didn't rush straight into a second season and hopefully they'll be taking criticisms on board with what they produce.
We've been in the dark for the most part about what's going to be going down in season two, but in a new interview with Seventeen, Dylan Minnette (AKA Clay) gave us some answers as to what's on the cards.
We're set to learn more about Hannah and her story.
Dylan confirmed that the next season is going to look deeper into Hannah's story through flashbacks. These will likely include the perspectives of characters other than Hannah and Clay. Dylan said:
"It would have been weird to end Hannah's story in season one because we only heard very small tidbits of her life told by her,"
"There's a whole life that Hannah had, and there's more we can learn about her. Overall, learning more about her is more important to the entire narrative."
But don't expect much more Clay and Hannah scenes
If you're holding out for some more bittersweet flashbacks between Hannah and Clay, then I'm sorry to say that it doesn't look to be the plan for season two. Dylan told the publication:
"We potentially could see more flashbacks with Clay and Hannah,"
"but what I will say is that I think we learn pretty much almost everything we needed to know about what Clay and Hannah's relationship was [in season one]. I think that's pretty clear."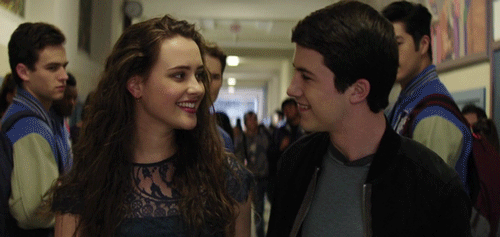 Expect Clay and Skye scenes though…
Remember Skye? Clay's estranged childhood mate who is sassy and awesome? Well apparently we can expect to see Skye and Clay together a lot more this season…maybe even in a romantic capacity, with Dylan teasing:
"I can't say too much, but Skye is still around and in the picture and there's a chance that her and Clay could be friends or more,"
"That's something you'll learn pretty quickly when the season starts. I don't want to spoil that for you, but she's around."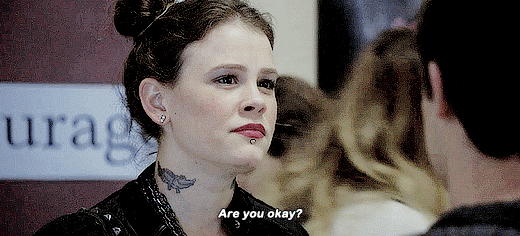 The other characters are going to get a lot more attention
Dylan said that the recovery process for the side characters that we met in season one would be (rightfully) explored in season two. We can also expect to see more flashbacks from those characters' perspectives.
"I think that you'll see more interactions between Hannah and some other characters we haven't seen before,"
"I think that's interesting because in season one, whenever there was a flashback, it was either Hannah or Clay's flashback and either Clay or Hannah or both were always in it. Now, maybe there will be a flashback they're not in and you can learn more about something else."
Is the show going to provide proactive mental health help?
When asked whether season two would address the criticism that season one faced for not providing enough information and tools to viewers who might be dealing with mental health problems, Dylan admitted he's not completely sure what the writers' plans or agenda.
"I think, by reading certain scenes, there is definitely maybe some commentary within scenes without being outright."
Dylan explained that the writers try to address it within the dialogue, saying:
"without being condescending or talking to the camera and having dialogue that sounds out of place."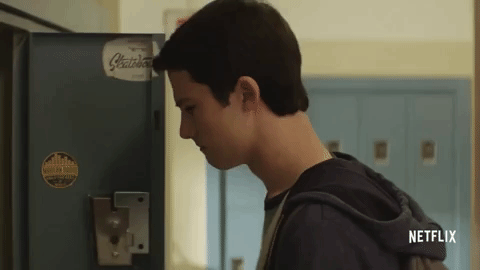 The second season of 13 Reasons Why is due out later this year and we're keen to see what they make of it.
If you need support, both Lifeline on 13 11 14 and the Kids Helpline on 1800 55 1800 offer 24-hour assistance. For further information about youth mental health, both headspace and Reach Out can provide guidance. You can also talk to a medical professional or someone you trust.
Image: Netflix
Get Punkee's Bachelorette Recap Alerts!