We Spoke To 'The Bachelorette's' Golden-Haired Fabio Lookalike Aggi About The Pascal Drama
Aggi Guardiani seemed like a bloody good bloke on this year's season of The Bachelorette but he was eliminated last night after failing to strengthen his connection with Becky Miles.
The golden-haired barber from Melbourne was the show's gentleman, and it didn't hurt that he looked like a crossover between Thor and Fabio. He may have not gotten a lot of screentime, but he played a hand in Pascal being kicked off the show after telling Becky the things Pascal had been saying about the Miles sisters behind closed doors.
Even after that debacle, Aggi didn't have a bad word to say about anyone, citing that he thought all the men on the show had the right intentions going on it. "Pascal's a good guy," he told Punkee. "He just needs to pull his socks up and show some respect."
We spoke to Aggi about who his time on The Bachelorette, which men are on the show for the right reasons, and on having no idea what BIP stood for.
When you're feeling yourself #BacheloretteAU pic.twitter.com/2WDpkwd66p

— #BacheloretteAU (@BacheloretteAU) October 21, 2020
On being faced with not one, but two Bachelorettes:
"You see two Bachelorettes and you have no idea at the time. We had some light-hearted conversation, at that point in time you're not going for one over the other, you're not sure how the dynamic is working, you're just having a good friendly chat."
"I talked to them about my barbering and hairdressing, and Elly came and sat down in the chair in front of me and we started doing a salon-type vibe and had a laugh. I looked across and saw Becky looking at me and there was just something in her eyes, you know, and I knew that's where I was leaning. So I had my first conversation with her that night and made my intentions pretty clear."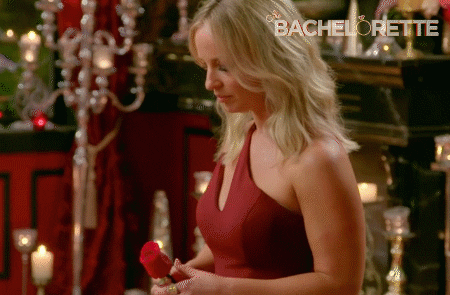 On telling Becky what Pascal had been saying about the girls' looks:
"Becky asked me straight off the bat because she trusted me. And likewise, I could tell her anything and she'd have my back too. Honesty is key, and looking out for the girls was priority. They don't deserve to be disrespected, they've given up their time to try and find love, so let us all do it in a good manner."
And on Pascal saying that other guys in the house had participated in judging the choice of Bachelorettes:
"It's almost like, he [Pascal] was sweeping himself under the rug and throwing everyone else under. There was no conversation I heard with other guys participating. I know many of the guys were rapt with the girls, guys should feel lucky to be in front of women like that. And they were, they voiced that, so I don't know where that came from."
Uh-oh…😶 #BacheloretteAU pic.twitter.com/uQbcSQkebX

— #BacheloretteAU (@BacheloretteAU) October 15, 2020
On who was on the show for genuine reasons:
"We were all so close, but Sam and Damien were two of my closest friends in the house, and also Joe, Frazer and James. All those boys mentioned there have good intentions. They're genuine. Everything you see is real. There are big personalities but we all have a mutual understanding and agreement to respect each other. It was a really good group of guys, there was no one there who was trying to pursue a career or get on TV for the sake of it from what I could understand. No one came across like that. Even Pascal, he's a good guy, he just needs to pull his socks up and show some respect."
On watching Damien put on that strip show:
"Damien was up the creek! He's in big trouble. He needs some lessons, I think Shannon needs to go back to school too. God, that was funny, I was crying last night watching that. We really did have a good time, it was a time we all got to really open up and you trust everyone at that point in time to even admit faults we've had in the past… it brought everyone a lot closer."
On why he applied for the show and whether he would've done Bachelor In Paradise if it hadn't been cancelled:
"I definitely applied for the show, I wasn't approached. I'm not going to sit here and say I'm some guru influencer, I went in to try and find a girlfriend. I'm in Melbourne, my dating game is pretty weak right now!"
"Someone asked me 'would you go on BIP?' and I was like, 'what's BIP?!' I'm so out of it. I feel like an old man. I'd consider it if there was no one in my life. But I'm at 30 now! I'm at the other end of the scale. If' I'm single, I'd stick my hand up, but I wouldn't be actively pursuing it."